Just last week, our team flew into Las Vegas for the first ever SXSW V2V at the Cosmpolitan hotel. South By Southwest is always a unique experience and I was curious to see how 1,000+ techies, innovators and entrepreneurs gathered for 3 days of inspiring keynotes, interesting sessions and fun networking opportunities would play out in a city that is synonymous with gambling, fine dining and pool parties. As it turns out, Sin City is on the verge of becoming a Startup City and a better location could not have been chosen!
The energy that forward thinkers are bringing to the city was remarkable. We were thrilled to have teamed up with our fantastic partner, UP Global in their #UPGlobalLIVE Lounge where among things like mentoring office hours and Q&A with keynote speakers, they held engaging panels  – one of which included our VP of Brand, Lori Anne Wardi who spoke on the topics of Design and Scale from a branding and marketing perspective.
In addition to Lori taking the stage and mentoring startups, our team along with local Vegas artist, Tiki Jay and SXSW V2V attendees collaborated on a giant 5 x 10 foot canvas. The canvas gave everyone the opportunity to leave their mark (quite literally) on the "Startuplife".With Tiki's creative vision and over a ton of inspired event-goers contributions – we created the ultimate piece of .COllaborative artwork! Be sure to check out the really cool time-lapse video of the piece coming to life over the course of 3 days
Here are a few other highlights from our time at SXSW V2V: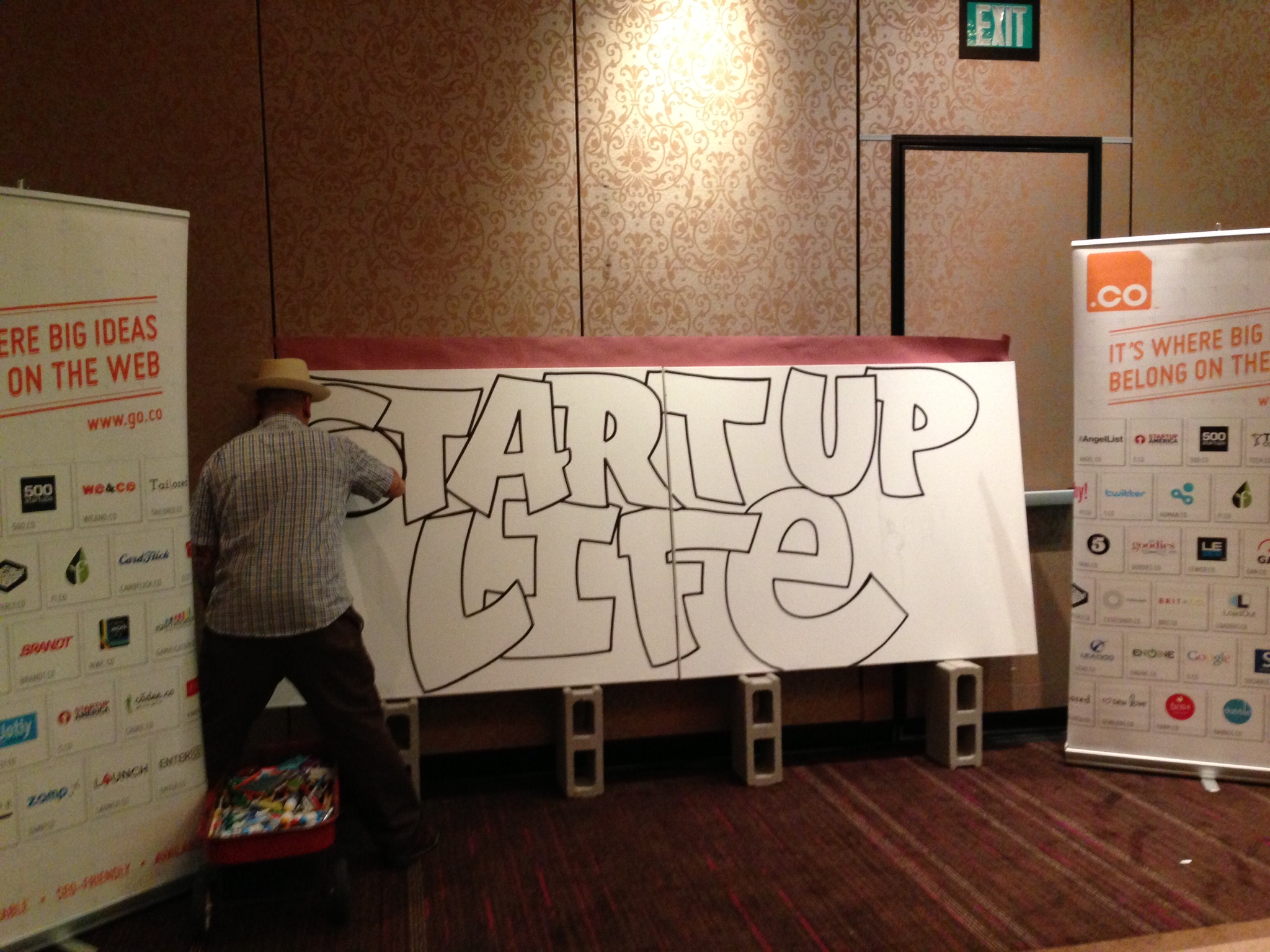 Tiki Jay getting the artwork started in the UP Global LIVE Lounge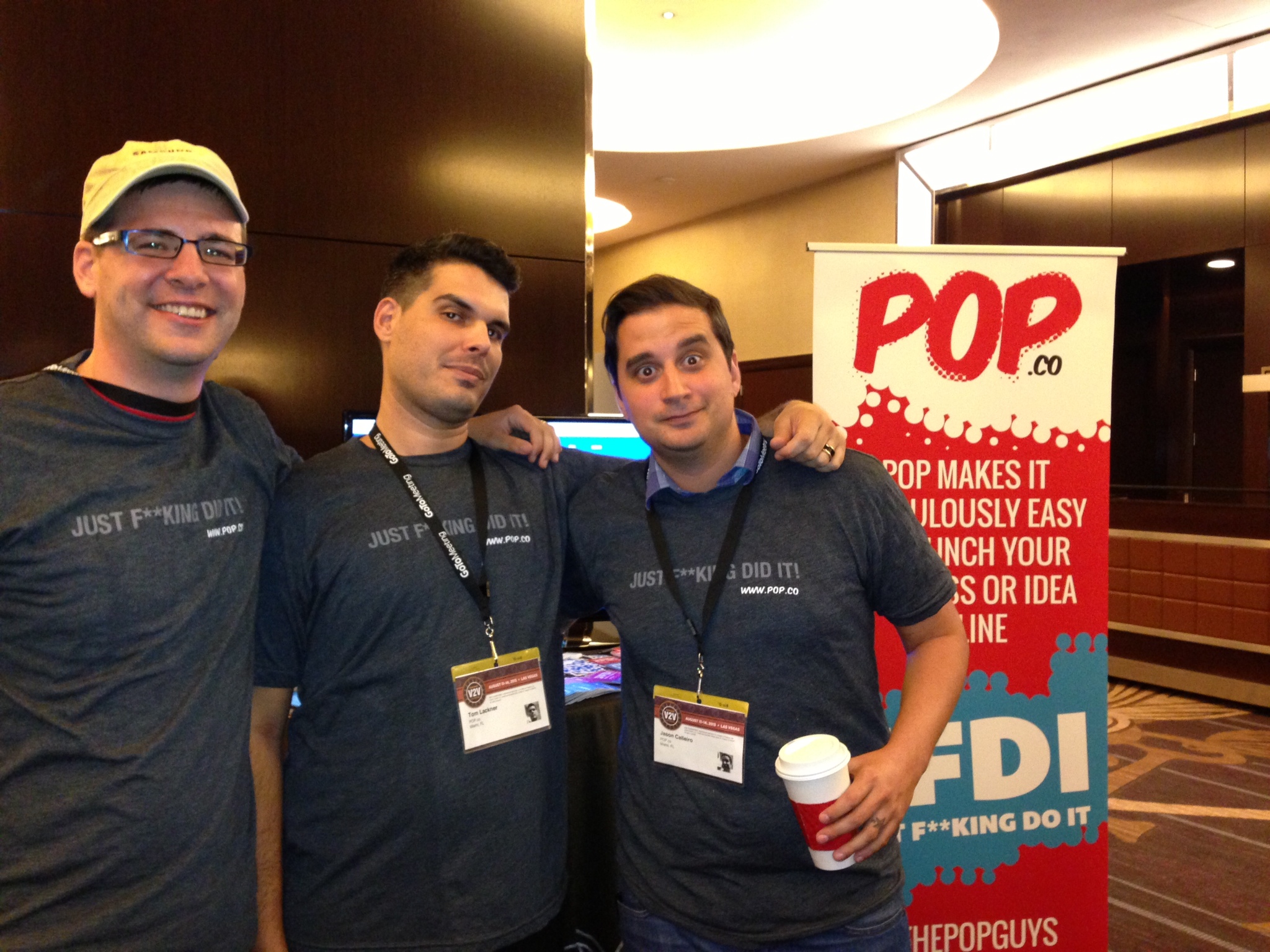 The POP team at the Startup Showcase doing non-stop demos and popping people online!
Our team at celebrating in the heart of Downtown Las Vegas at Gold Spike. We enjoyed celebrating the #Startuplife with our friends Tech Cocktail and SXSW V2V goers! You can find all the pictures from this part on our Facebook page here.
Enjoying the company of a group of fantastic .CO-ers at our first ever .CO-er dinner in Las Vegas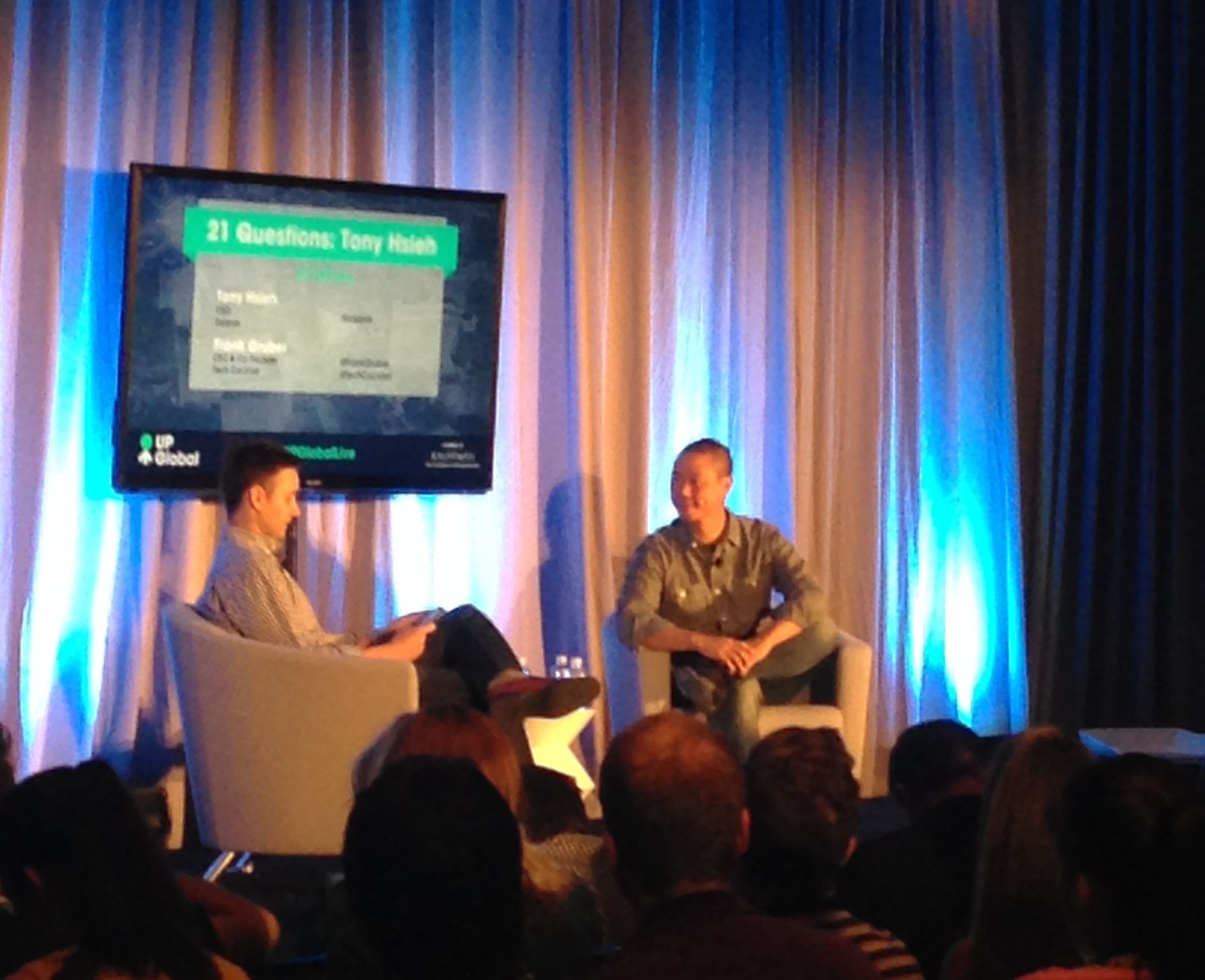 Tony Hsieh (founder of Zappos) explains how he's helping to bring innovation to Downtown Las Vegas during Q&A with Frank Gruber (founder of Tech.co)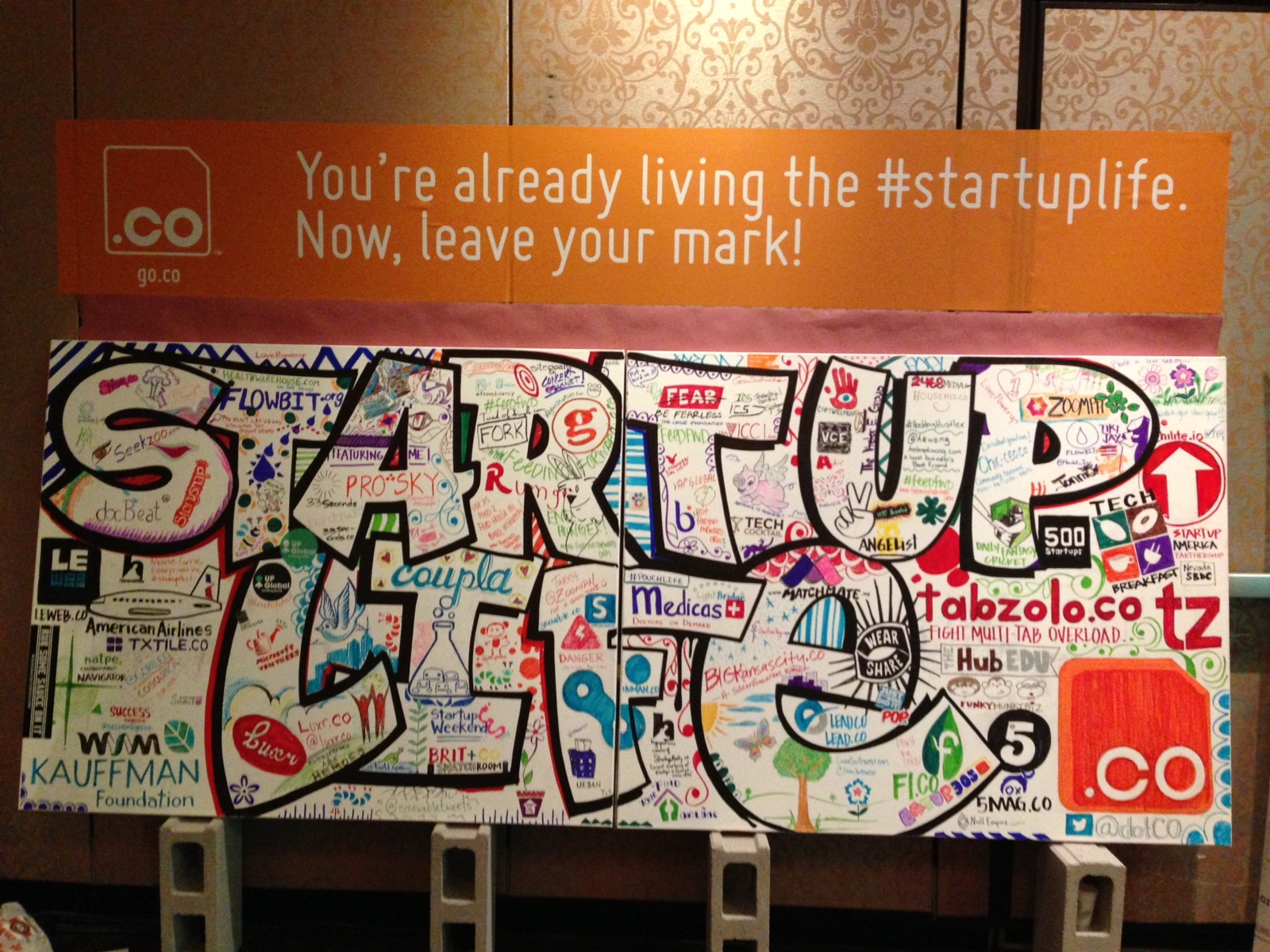 Thank you to all who collaborated with us and left your mark on the Startuplife! This piece will have a very special place in our new office soon!