Our team just returned from New York City where we enjoyed inspiring speakers, and mingling with creative startups and interesting tech enthusiasts from around the world at The Next Web Conference US. The energy was incredible at this event, which took place in the heart of Chelsea. Entrepreneurs, investors, tech influencers and journalists all gathered at the four-story venue for 2 days of discoveries, inspiration and relationship building.
One of our favorite parts of course was meeting .CO-ers in NYC. Ten .CO-ers scored free tickets to TNW US via our Membership Program – a huge benefit and opportunity for them to network with some of the movers and shakers in the startup world. Three special .CO startups that had applied for a free booth space at the conference (also via our Membership Program), were selected to showcase their businesses. A seriously sweet perk for these .CO's that were eager and ready for a chance to shine at TNW.
These special startups included:
Using sensors and software that monitors and analyzes temperature, humidity, noise and vibrations on constructions sites in real time – Deconstruction delivers real-time insights into your construction empire. You'll have the data you need to avoid or refute complaints and the confidence that your team is operating with local regulations.
Heystack is a dating app that uses your second and third degree connections to recommend single people who you may be interested in. It uses the photos you've posted to represent you to possible matches and act as conversation starters with them. It's the painless way to discover new people and the safer way to meet them!
–       Pop.co
POP is a ridiculously easy way to launch your idea online. In less than a minute, you'll be rocking the Interwebs with a .CO domain and an email address powered by Google Apps. Free for 15 days, it costs you nothing to give it a try and launch your online presence in a flash!
They showcased in this prime demo space we put together for them to flaunt their businesses.
That wasn't all –  Juan participated in a fireside chat at TNW and our team hosted a dinner just for .COmmunity members where we had the opportunity to get to know over 15 .CO-ers! We enjoyed a delicious dinner and drinks with exo.co, SB.co, littlebigGirl.co, newyorkevents.co and deconstruction.co , among others. It was a fantastic time getting to know them all!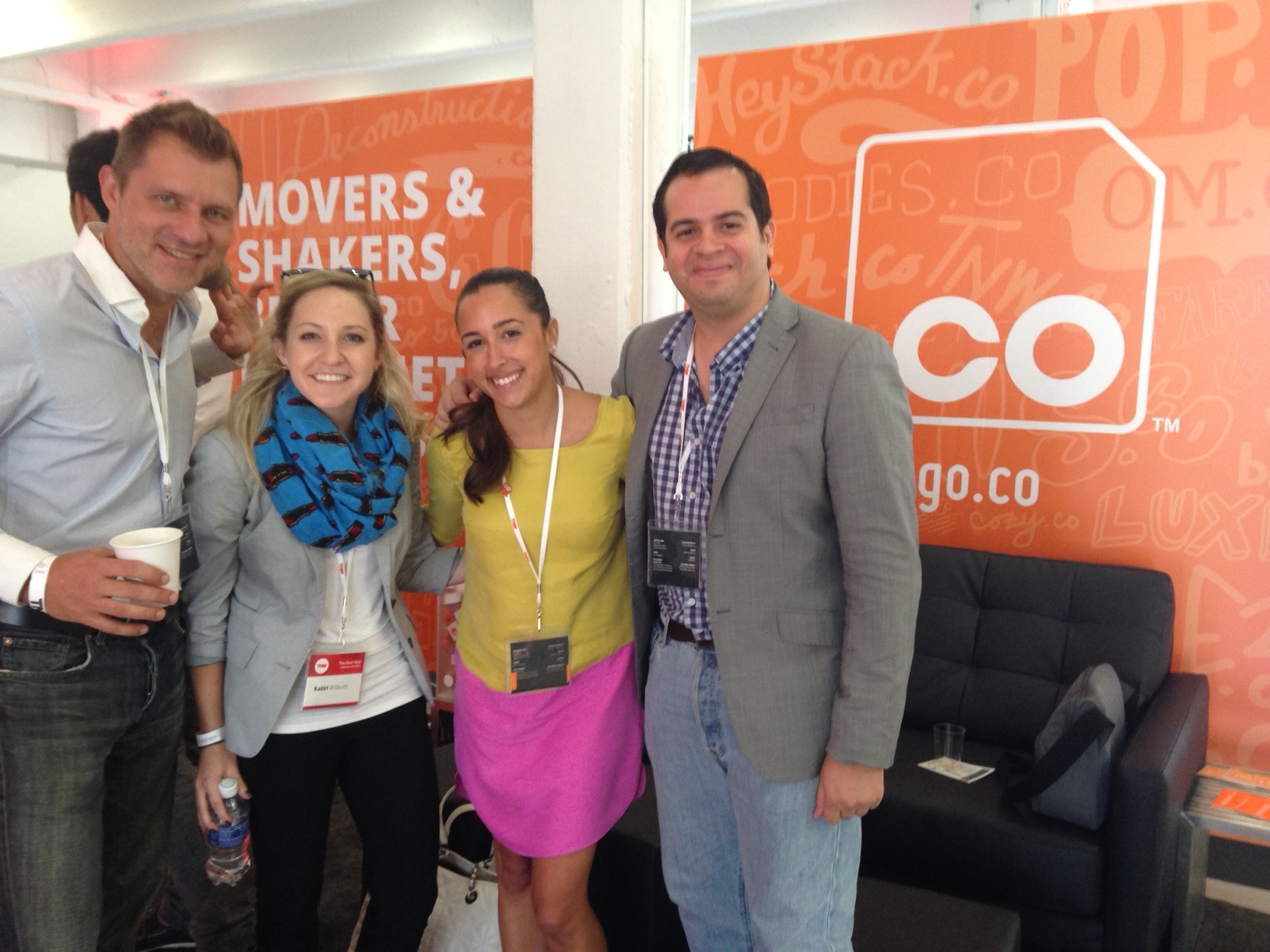 Nicolas of RE.co, Katiri of SB.co, Me & Rui of Pathfinderapp.co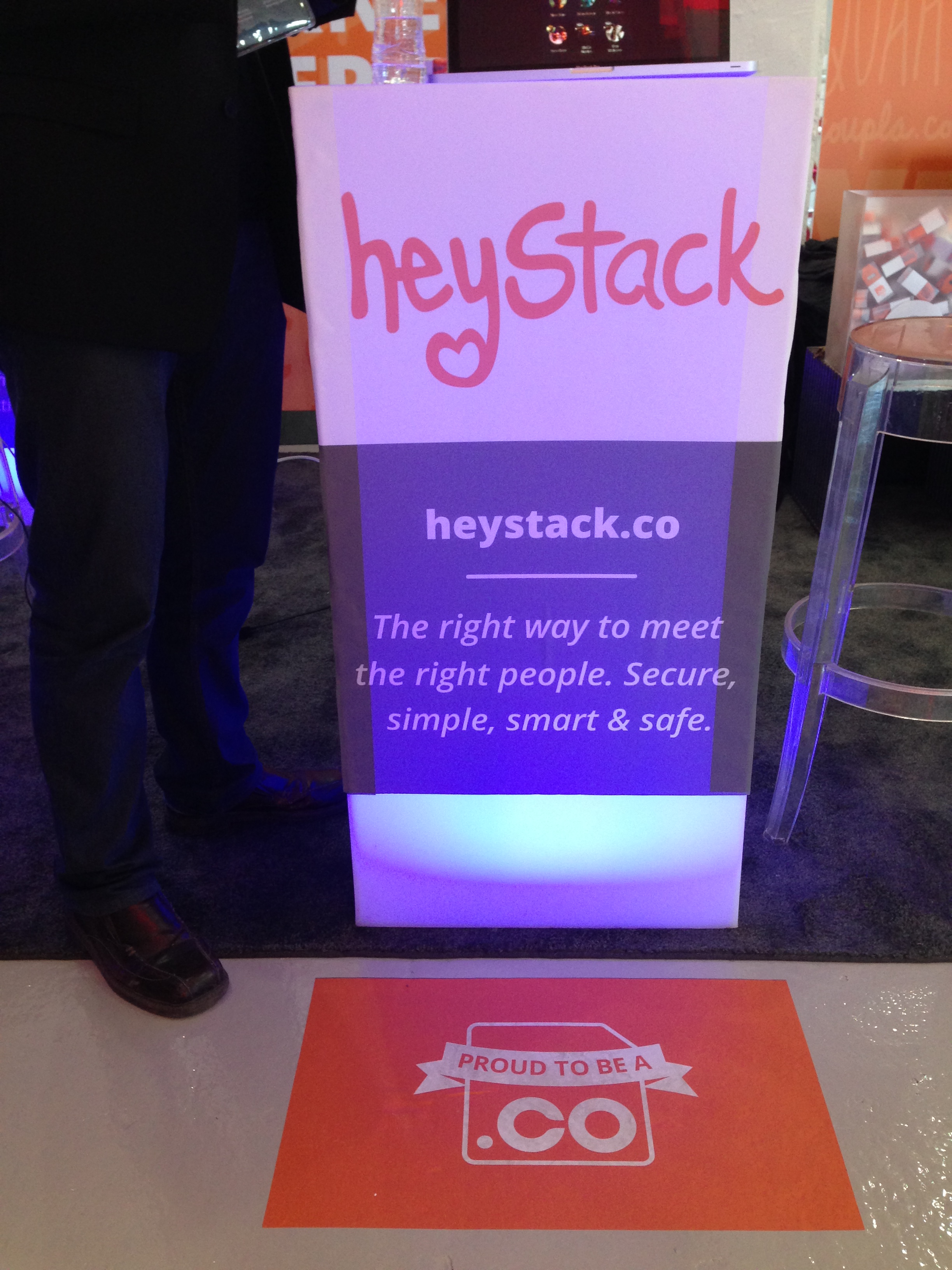 The Heystack demo table before the morning rush of attendees
Tom of Pop.co chatting with conference goers
The Next Web's Co-Founder, Patrick de Laive with our Founder & CEO, Juan Diego Calle

Our booth with the movers & shakers, better Internet makers: Deconstruction.co, Heystack.co & Pop.co