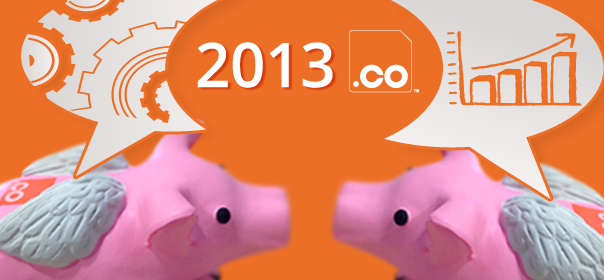 As 2013 closes and we prepare for an awesome, crazy and trend setting 2014, I wanted to take a moment to reflect on 2013 with a rundown of .CO's highpoints. From launch, our team set out with the lofty goal of changing the fabric of the Internet. As we head into 2014, all indicators point to a path that continues to build a great community of entrepreneurs, businesses and brands that will be doing just that in the 2014.
For any that have met our team, you may have heard us describe our strategy as having three pillars – Awareness, Growth and Use. I'm excited to share highlights from each pillar and we're looking forward to expanding efforts this year.
Awareness
Most recently, we announced our redesigned Membership Program, and the results have been simply incredible! .CO-ers are taking full advantage of our high value offers for events and perks worldwide.  In one of my favorite examples, the founders of Deconstruction.co took advantage of a member benefit that let them exhibit their product with free premium booth space at The Next Web's big event in NYC.  They did such an awesome job that they caught the eye of Amazon's CTO and ended up being featured in his Keynote speech two weeks later. If you're not already taking advantage of the .CO Membership Program, get your .CO and sign up today!
In July, we celebrated our third birthday with .CO in Full Effect. We created a fun piece of digital art to honor the booming .COmmunity of innovators, entrepreneurs, dream-chasers and risk-takers who are building their futures on CO.
2013 also came with tons of research. .CO conducted a study with Wakefield Research that illustrated among other things, 49% of business owners are unhappy with their current domain name.  Hey business owners, we have good news – with .CO, you never have to settle for a lame domain ever again!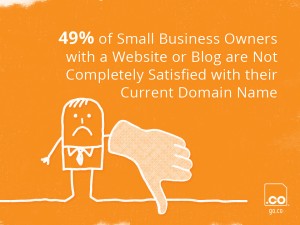 Lastly, at the beginning of the year, SXSWi in Austin, TX, was an awesome experience where we painted the streets orange – literally! With over 70 .CO-ers that we gave VIP treatment and many, many more that our team met while there. It was exciting to have so many .CO-ers in one place to celebrate their brilliant ideas. We decked them out in awesome swag, hooked them up with media interviews, chatted over Torchy's Tacos and much needed drinks and supported them as they pitched and demo'd their products and services all over Austin. This year, you can expect us to do it bigger and better than ever before. Don't forget, you can score .CO VIP status at SXSW 2014 via our Membership Program. See you soon, Austin!
Growth

With all the energized entrepreneurs, businesses and brands going .CO throughout the year, domains under management grew 12% over 2012 reaching 1.6 million domains. As of September 2013, 81% of all .CO domains were considered Active (dedicated, redirected, referral and parked). Top countries for growth include the US, UK, Colombia, Canada, Australia, India, China and Germany. We are thrilled with these metrics, and we've set our sights even higher for 2014.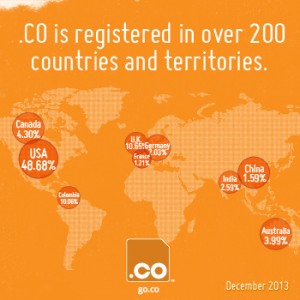 High Impact .CO Use
High profile .CO-ers were in abundance this past year. These days, just about every week a new .CO is being written about in likes of TechCrunch and Mashable. Back in March, TechCrunch published articles about nine impressive .CO-ers in just seven days including Fosbury.co, Angel.co, Mailstrom.co, Simpler.co and ShopInterest.co. Two ginormous billboards featured .CO-ers in New York's Times Square during the very same week: Google's new music service was featured at G.co/playmusic and UP.co was featured in a NASDAQ billboard, and also honored by ringing the NASDAQ Bell.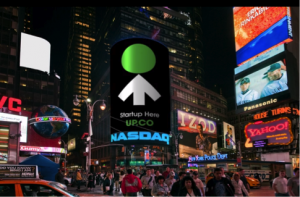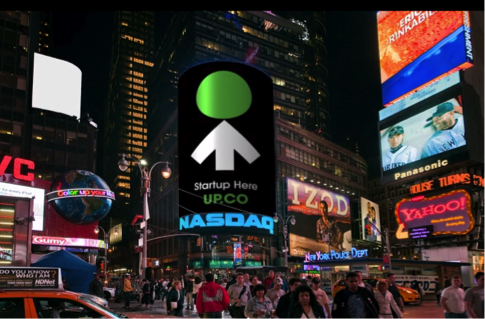 The video-sharing platform Vine updated to provide web profiles on Vine.co and Bark.co was featured in Fast Company. Biz Stone, co-founder of Twitter, Inc., launched a new search engine on Jelly.co, with massive coverage on TechCrunch, Mashable, and more. In India, LittleEye.co was acquired by Facebook for US$10 million – India's first Facebook acquisition! Oh, and lets not forget the launch of Y.CO (YCO superyacht brokerage and management company's upgrade from YCOYacht.com to a super short .CO) at the Monaco Yacht Show where it seemed like all of Monaco was sporting pretty yellow Y.CO URLs.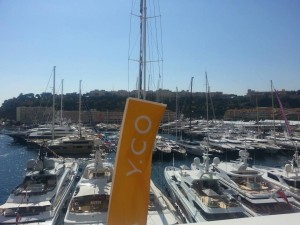 In November, Global Entrepreneurship Week upgraded to GEW.CO from their previous website, UnleashingIdeas.org. With over 150,000 events in 135 countries, 7.5 million people celebrated entrepreneurship throughout the week. Also during GEW, Startup Weekend held a Global Startup Battle where 6 out of the 9 winning teams were built on a .CO – congrats to all the winners!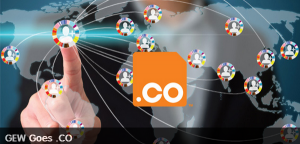 **********
Whether you saw us celebrating the #startuplife at SXSWi, searched and found your perfect .CO domain at one of our many registrars or resellers, or saw a featured .CO-er on TechCruch or elsewhere in the media, we cannot say enough about the sensational community growing with .CO every day.
We have big plans for 2014. See you on streets lined in dreams and paved with .CO domains : )