There are a lot of reasons to be excited about .CO domains at the moment. But one opportunity that hasn't gone unnoticed is the increased use and sales of .CO premium names.  And now, with Afternic gaining access to the entire portfolio of .CO premiums, we are bringing the opportunity to gain commission from the sale of a premium name right to your fingertips.  With this announcement  – there are 4 things you need to know about .CO premiums & Afternic (because, you know, .CO is turning 4 this year!)
1. Each month, more and more brands are choosing to build their big ideas on a .CO premium domain name. We've seen The Yacht Company use Y.co for their main URL, Google use G.co for some of their newest most innovative projects, GEW.co be the home to the Global Entrepreneurship Network, and Biz Stone, the co-founder of Twitter, put his newest venture on Jelly.co.  We're excited for all the short, memorable and brandable .CO websites being brought to life each day!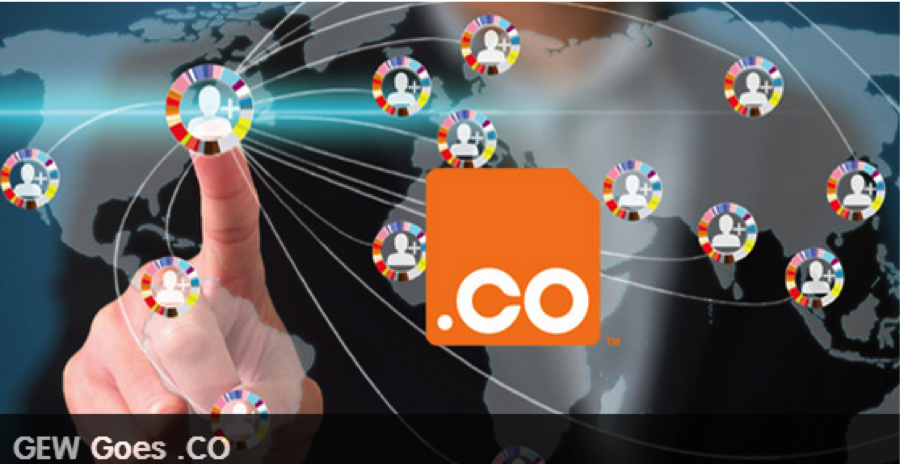 2.  Sedo published a report in 2013 that detailed an increase in value of .CO domain names of approximately 37% since July of 2010. Not only that, but at the time the report was published the average sales price of a .CO domain at Sedo was $2,486 USD – more than $400 higher than a .COM domain and $1,000 higher than a .NET domain.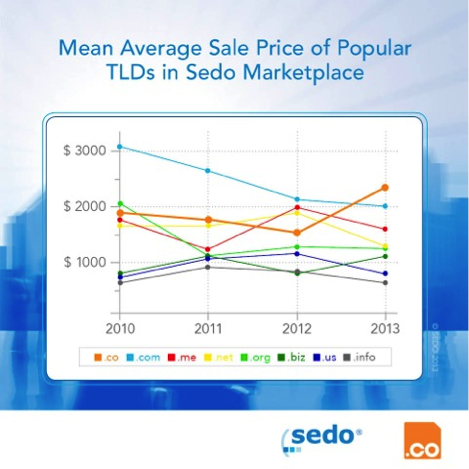 3. .CO's are sold in over 200 countries and territories – which means no matter where you're located, there are people just like you buying and selling .CO domains. Join in on the fun!
4. Afternic is flat out cool and the more you know about it the better it gets. Afternic has the largest reseller network on the planet. Just about all of the world's top registrars and hosting companies use Afternic to power their premium domain sales, many exclusively.  The other great thing about Afternic is that it serves primarily an audience of end-user buyers, most of them small businesses who put the domains to work right away. Listing .CO domains on Afternic helps you branch out beyond the domain investor audience that many other marketplaces cater to exclusively.
Afternic pioneered the concept of "Fast Transfer" meaning domains can be moved between registrars in seconds. Afternic has the largest portfolio of Fast Transfer Premium Domains in the world which provides a far better user experience for domain buyers and sellers. Afternic will be adding Fast Transfer support for .CO very soon.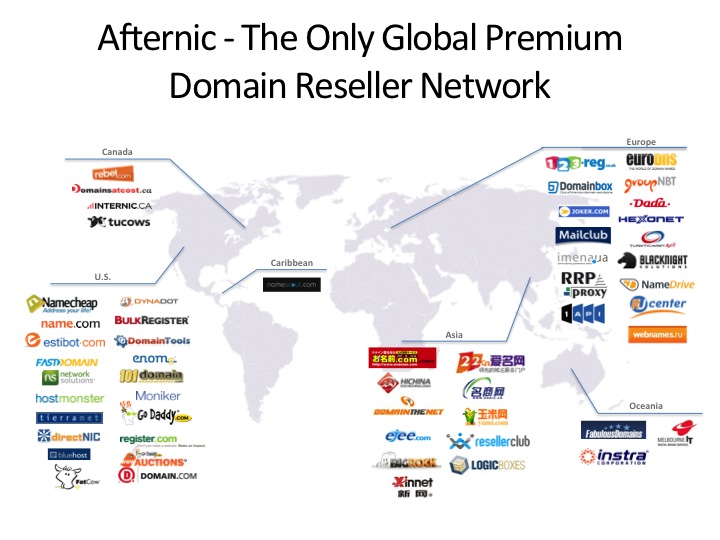 The list of businesses using a premium option continues to grow. With over 40 million users, the social video-sharing app, Vine, is on Vine.co. Tons of conferences are building on .CO as well. Launch Festival, an entrepreneurship conference in California, uses Launch.co for its URL. There are plenty of reasons to snag a .CO premium to strengthen and compliment the brand you have already built.
.CO is intent on making sure that web providers have the opportunity to sell premiums to their customers. Now, it's never been easier to gain access to .CO's entire portfolio of premium names.  If you visit Afternic's DLS Network, you can quickly begin to up your sales numbers – and who doesn't want that?