You can usually find our team decked out in orange at conferences and hackathons throughout the year with tons of swag in tow. However, during the second week of December, we were ecstatic to team up with CoderDojoNOVA.co during Code Week. We welcomed to our Virginia office 20 students from Falls Church and Marshall Academies in Northern Virginia to help teach the fundamentals of coding apps for smart phones.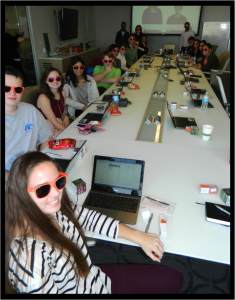 At CoderDojo NOVA, young people learn how to code, develop websites, apps, programs, games and more in classes run and taught by volunteers.
CoderDojo NOVA is part of a larger initiative by CoderDojo.com, a global network of free computer programming clubs for young people. We know first hand the importance of STEM academic fields, and especially coding – which made this event even more exciting to take part in.
The event was a great success. We had a blast with all of the students. And of course, we outfitted the students with lots of .CO swag – because we can't help but share the .CO love!