Concert tickets are fun. And gift cards are always appreciated. However a surefire way to get someone's eyes to light up is to give them a cool new gadget. These are our top 10 picks for the best tech gifts in 2017, sorted by price and starting from $17 all the way to $300+. Whether you're shopping for a stocking stuffer or an impressive toy, we've got you covered. We have to warn you, though. You may just want to keep some of them for yourself.

Travelamp Phone Flashlight Diffuser ($17)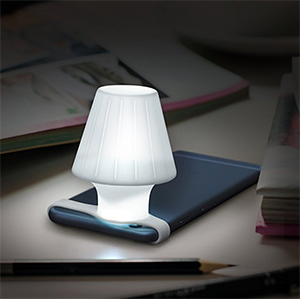 Looking to create a little ambiance on-the-go? This nifty diffuser slips over your smartphone's flashlight to transform its harsh light into a soft glow. Made of soft silicone, it's pliable and durable and can fit most small and mid-sized phones.
Anker PowerCore 5000 Compact Phone Charger ($18)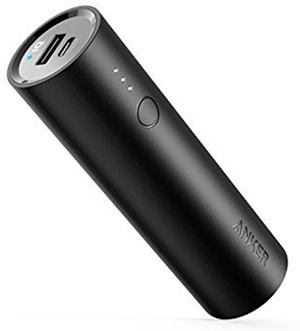 These days most folks are constantly on their phones, which is what makes this gift is so handy. With 5000 mAh of power, it can provide two high-speed charges to an iPhone 6s or one charge to a Galaxy S7 or tablet. Small enough to slide into your pocket, it comes with a travel pouch and micro-USB cable.
 Skullcandy Jib Wireless Headphones ($33)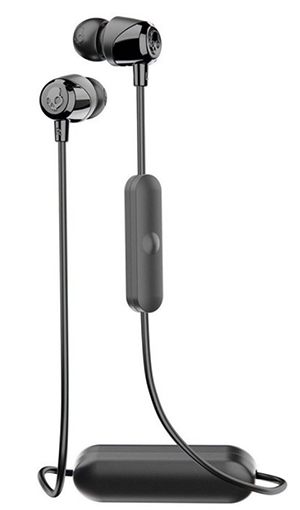 Affordable wireless earbuds with good sound quality aren't easy to come by. That's what makes these headphones such a great find. They include up to 6 hours battery life, as well as an in-line microphone that lets you control music playback and manage calls without ever touching your device.
Philips Hue Smart Blub Starter Kit ($70)

This is the perfect gift for the person in your life who's fascinated by smart home technology. The kit includes two smart bulbs and the Philips Hue Bridge, a controller that communicates with the Philips Hue App. Install the app on your smart device, and then use it to dim lights remotely and set timers for lights to go off and on while you're away. The Hue Bridge can control up to 50 additional smart bulbs.
Snapchat Spectacles ($130)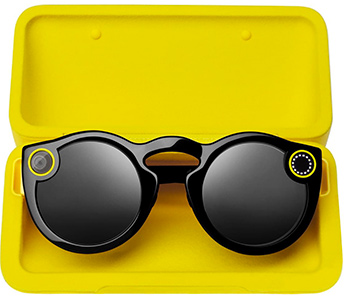 These retro sunglasses are the latest craze—and for good reason. Not only do they keep the sun out, they also ensure you're constantly capturing special moments, hands-free. Simply press the button at the top of the frames, and you're recording a 10-second video from the embedded cameras. Videos are instantly backed up on Snapchat so you're free to add stickers, captions, and more.
HP Sprocket Photo Printer ($130)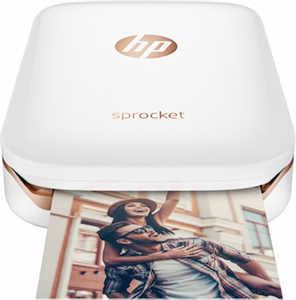 Small enough to fit into a pocket and weighing only 6 ounces, this handy printer ensures that printing 2 x 3-inch photos is almost as easy as snapping them. It wirelessly connects to your smartphone or tablet. A rechargeable battery lets you print up to 30 photos per charge.
Amazon Echo Spot Alarm Clock and Assistant ($130)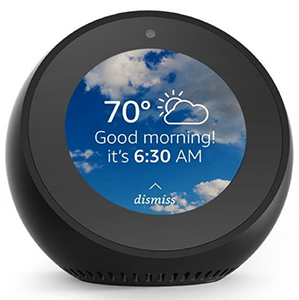 Know someone who wants more than just a simple alarm clock by their bedside? Then give them the Echo Spot, which provides a collection of alarm clock faces to chose from. Powered by Alexa, it also performs a myriad of other tasks. See your calendar, ask for the weather, get the news, listen to audiobooks, and more. Scheduled for release on December 19, 2017, this item is available by pre-order.
Livescribe Smart Pen ($190)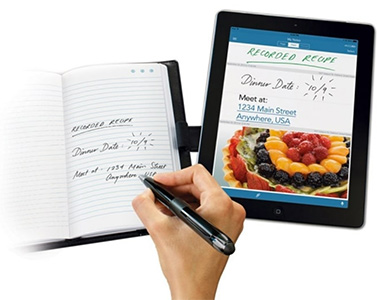 This smart pen is the easiest way to transfer whatever you write on paper onto your devices. To use it, simply pair your Android or iOS device with the pen's Bluetooth connection. Then, write on Livescribe paper to see your notes instantly appear in the mobile app. Notes are converted to text that can be tagged, searched, and shared with friends and colleagues.
Sony PlayStation VR ($285)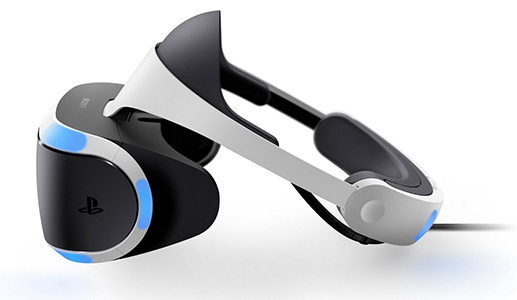 What could be better than an upgraded video console for the gamer in your life? A virtual reality headset that introduces a whole new world of gaming experiences. Designed to feel like it's not even there, the headset keeps distraction at bay. If you're a parent, it's the perfect gift to get your kids off the couch.
Nintendo Switch ($300)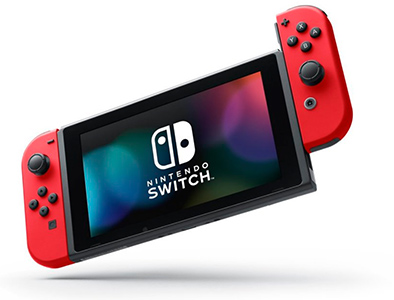 Released last March, this gaming console was an instant hit. What makes it so special? Its customizable handheld controllers, which can be snapped apart for multiplayer thrills or reassembled for use by a single player. It's fully portable. And if you include the portable USB-C battery pack, you can extend hours of battery life into a full day of play or more.