Wanderlust inspired travel images have garnered a lot of attention from social media power users in recent years, but Questerra (questerra.co) believes in the power of travel beyond picturesque landscapes, the power of travel as the ultimate educator both professional and personally.
Questerra is an experiential learning platform that offers a range of intensive travel programs specially designed to immerse users in and educational travel experience based on a focus of choice. Program topics include film, culinary arts, performing arts and fashion. Questerra provides a white glove approach to organizing and executing unique and culturally relevant educational experiences around the world. Each program is led by a mentor with over 20 years of experience in the industry focus of the tour, and a curator from the same industry who guides travelers through exploratory components of the tour.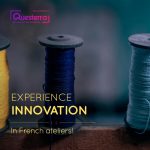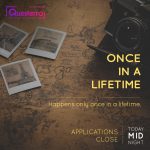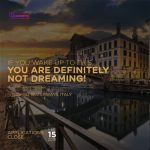 The genesis of an idea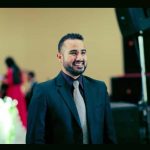 People, places and culture – It took 7 years and 35 countries of travel for Questerra founder and avid traveler Rishabh Manot to recognize the power these three elements have on providing inspiration and driving innovation. The former banker describes his journey to self-realization as life changing, "There is so much to learn from people & places and the multiple ways in which these two operate to create unforgettable lessons."
This is what drove Manot to create Questerra and push the boundaries of the tour experiences to offer the most immersive and impactful experience possible.
"We set out to make the world a more imaginative and inspirational place to live. To inspire people with travel and studies for a life of learning. Hopefully we do justice with these immersive experiences and empower a lot more people."
 Triumphs in the start-up journey
Questerra has been transforming people's lives from artisans, craftsmen, curators, experts and mentors. Passing on value to travelers through their curated programs.
Manot explains the greatest hurdle he encountered in his entrepreneurial journey was overcoming perceptions of his company as a small start-up to a global business. "To actually surpass the title of being crazy and having 'started up.' I am proud to have the courage and strength to have pursued something that has not been done before and to have created value for a lot more people."
Testimonials from travelers of the Questerra program enthusiastically praise the networking opportunity and inspiration provided from the experiential tours. This is the ultimate success metric for Manot and his team.
The way forward
Questerra's focus is in creating the right value mix for their tours to make the most impact on the lives of their program participants, or "creators" as they are fondly referred to. According to Manot:
 "Our greatest challenge and motivator is to get our products with the perfect value and inspiration that can change and push boundaries for our creators. Everyone said selling tours is going to be a challenge, however if you get the product right and focus on end value to the stake holders, everything after falls into place."
Advice for entrepreneurs
Manot warns new entrepreneurs about underestimating how difficult running a business can be.
"Don't start a new company if you think it's an easy way to do business and make money, nothing is. Only start something if you can add dimensions to your own self and other stake holders, start if you are going to love the art/craft and hardships and want to come out feeling like you've made a difference."
A Short, sweet and memorable domain
For Questerra, a memorable name was high on the priority list and the .CO domain embodied all the qualities they were looking for.
"It just seemed natural, short, easy to remember and here to stay."