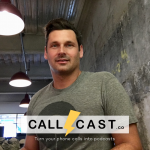 Meet Adam Webber, Team Lead at CallCast.Co who is making strategic moves in the world of digital and aiming big with his project CallCast. His company based out of Santa Monica, California aims to provide the easiest way to record and publish Podcasts at a time when Podcast listeners are growing. 
According to recent research, more than half the population in the United States are listening to podcasts and in 2019 nearly one out of three people had listened to a podcast every month. The biggest listener growth seen in the industry since 2006. As the numbers indicate, it's the best time to invest in it and Adam and his team are determined to go all out and cash in on the maximum opportunities available.  
So, what's CallCast.CO all about?
Adam, a partner at 100x100lauchpad; an app development agency launched CallCast as a passion project because of his love for Podcasting and connecting lives through that medium. 
When asked about his business mission, the clarity in his vision was evident. He spoke about making podcasting super simple and creating wider and impactful connections and conversations.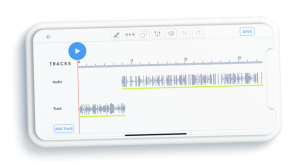 "Grow yourself by meeting new people, we believe podcasting is the perfect way to meet someone new." 
When discussing the difficulties he had when building his startup. "It's always longer than expected to develop something. The key is to continuously meet people and review your products. You will learn how to make it better by just watching how people use your product," says Adam.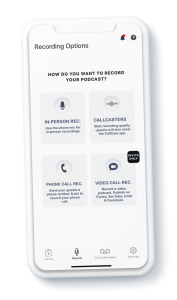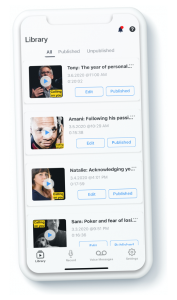 The proudest moment in Adams startup journey has been "creating an app that's mission is to make new connections between people and helps people promote themselves in a positive way – if you are an introvert (like myself), then CallCast can be the best tool to meet new people." 
Adam's love for creating apps is evident "I love building apps "CallCast isn't the first and it won't be the last app that I build. In fact I need to hold myself back from constantly building new things. When ideas spark it is fun to bring them to life. But I am so excited about CallCast and continuing to add features that will make an amazing podcasting experience."  
 If Adam could provide any guidance for other startups it would be that the whole experience is going to be harder than you expect. "Tackle a smaller problem and a smaller feature. Realize sooner and stop trying to make everything perfect because it never is."  
 And why did Adam choose .CO to start his venture?  "I love .CO domain names. I like short fun domain names and I think a .CO is a cool option. I think Jason Calacanis used to promote .CO's on his podcast so it's got to be good then right!" 
Source: https://www.nytimes.com/2019/03/06/business/media/podcast-growth.html