The amount of commerce that takes place on the web today is staggering. According to the U.S. Department of Commerce, transactions that took place on the Internet in 2018 totaled a staggering $513.6 billion. It goes without saying that there's a lot of money at stake on the web, and having an effective website with a stellar user experience is crucial to the revenue of any business.
Whenever you have a new website project, whether it's building an entirely new site from scratch or redesigning your existing one, you have three choices. Go with a web design agency, do it yourself via a website builder like Weebly or Wix, or hire a freelance web designer.
DIY and freelance designers can offer certain advantages based on budget parameters or one-off projects, however there are several services a web design agency provides that can better set up your business for long term success. Let's take a look at some of the benefits to decide whether a web design agency is right for your business.
Integration
The main benefit a digital agency provides is the ability to integrate everything that you need beyond just the actual construction of your site.
Professionalism, Knowhow and Experience
Depending on how much customization you want for your site, building it can get quite complicated. If your business' product or service offering is straightforward, then a one-page design may suffice, but what happens if you're an online store with many products or if you sell various services at different price points and in different locations?  You might require a plethora of webpages, with numerous elements like dynamic images, video, web forms, secure payment systems, and so on.
An agency is able to help you on everything from design and development to digital marketing and branding of your product or service.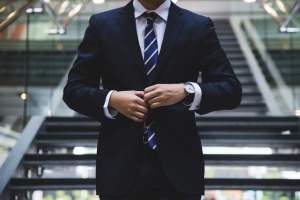 A digital agency offers resources from a team of designers and developers who collaborate to best support your project needs. If someone on the team gets stuck with a code implementation or needs to troubleshoot something, there are fellow specialists nearby (whether in person or remotely) to solve the issue and keep your project moving forward smoothly. This allows for faster turnaround times which is a big benefit if you're in a crunch to get a site or new page online quickly.
Ongoing Maintenance
Due to the prevalence of Google's ongoing SEO algorithm updates, your site's search rankings for any specific keyword are never assured. If there's anything you can count on, it's that your rankings will constantly fluctuate due to new Google updates, with new SEO criteria. An agency is able to offer site monitoring to provide action steps to ensure high rankings in search through credible and proven SEO tactics.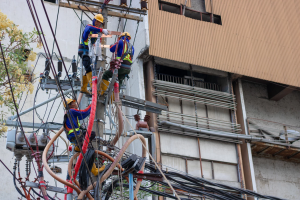 Services such as SEO (search engine optimization) audits provide an analysis of your website including items such as which keywords drive the most traffic, which pages get the most hits, which backlinks bring in the best quality traffic, what your competitors are ranking for, etc. Audits should be performed regularly, once a quarter at least, to ensure your site rankings don't suffer. Agencies offer trained staff familiar with the ins and outs of SEO and can provide valuable information to boost your search rankings. After all, what good is a beautiful and well-designed website if no one can find it?
Digital Marketing
Digital marketing is another pillar of any successful site strategy in today's world. Tying in to the reality that your site isn't "finished" as soon as it's live, online marketing ensures that visitors, leads and customers are actually going to your site. You can have the best-looking site, with the greatest UX (user experience) to boot, but you need to get the word out so people start looking and finding your product or service.
This is another area you can lean on an agency to handle, whether it's a copywriter, a social-media expert, an email marketer…or any combination thereof, agencies have staff to meet your digital marketing needs. This is an especially nice benefit if the agency designed or has been working on your site as they are already familiar with the site and business goals and can function as an extension of your marketing team to provide strategic consultation as well as execute on marketing campaigns.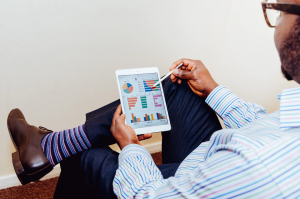 Here's a look at some digital marketing strategies that an agency can take off your hands:
Social-media curation – The management of your brand's Facebook, Twitter, Instagram and LinkedIn accounts, including publishing content, sharing content from brands you admire, and engaging with followers
Email marketing – The sending of highly relevant and valuable content and offers to your already existing customers in order to re-engage them and get them to complete a conversion
Blogging – The creation of thought-leading content, both on your site's dedicated blog and on other sites in the form of guest posting, to rank for certain keywords
Online Ads – Paid ads like PPC (think Google Ads) to show your brand to your leads based on specific search terms as they're searching the web
Scalability
This is so important as your business grows. When you start to scale—selling more products, offering more complicated services, requiring more functionality added into your site (a payment system, a blog, landing pages)—you can't rely on a website builder. You may need an entire team supporting your growth—a web design agency offers support to help you scale.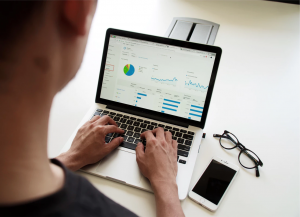 Do you need a live chat feature added to your site?
Are you looking to give your customers all-important mobile usability, and does that take the shape of a dedicated mobile app built for your brand?
Are you thinking of adding a membership section to your site?
If the answer is yes then it may be that a digital agency is what your business needs.
A Web Design Agency May Be What You Need
The potential for profit in e-commerce today is astounding. This simply underscores how essential it is to create a well-designed website. Think about your long-terms goals and what you're looking to accomplish. This will instruct the best starting place for creating your website whether it be a website builder, freelancer designer or web design agency.  An agency offers ongoing support not only for website builds or redesigns, but ongoing maintenance, digital-marketing and scalability.
Want to work with an agency, but don't know where to start? Rise, a successful dot-co startup, provides all the services mentioned in this article. Contact us today!