Meet Eunice Ooi, the co-founder of spaceSense.co, she has pursued Masters in Mechanical Engineering and has several years of experience in the industry. With UI/UX design, digital marketing and financial management being the areas of her expertise, she aims to make spaceSense.co the go-to platform for office needs.
So, what's spaceSense.co?
Founded in 2018, spaceSense.co is a dashboard to redefine the workplace. It is a digital platform that helps SMEs and other startups rent an office, buy office products and services, and work with interior designers, free of cost. "spaceSense.co wants to make getting a new workplace as easy as online shopping," says Eunice Ooi. Basically, spaceSense.co aims to be your one-stop destination for all your employee and office requirements.
What is the biggest challenge you've faced with your startup?
"Hiring the right team is definitely difficult for a young startup," says the co-founder, adding, "I think the biggest obstacle every startup faces is to gain market awareness. What spaceSense did well was to share our expertise through our blog (blog.spacesense.co) and allow our clients to gain clarity and trust about how we could help them on our platform."
What part of your startup do you brag about?
 "We have glowing client feedback since we beta launched. 100% of our clients love what we do and how we help them in finding and setting up their ideal workplace. Also, we are on track to achieve profitability, something very rare for startup!".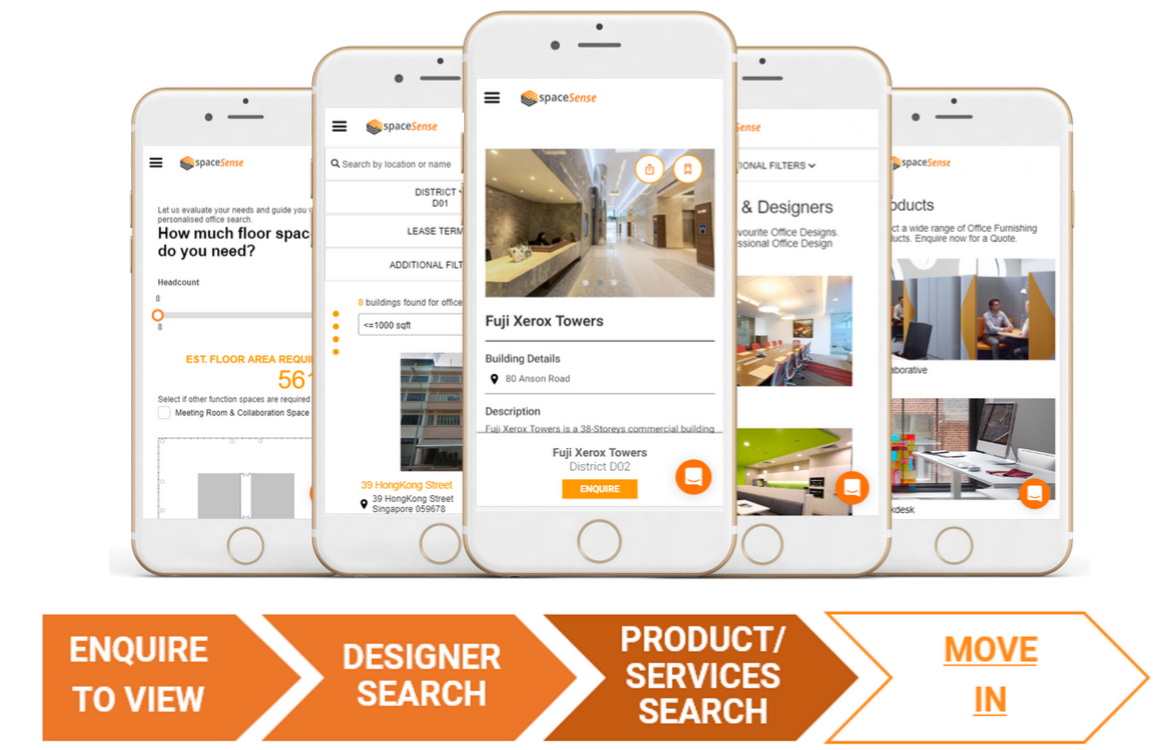 What triggered your moment of clarity, when you knew what you had to do and how to do it?
"Our co-founding team had a real estate background. We noticed how much hassle it takes for a business, especially small medium enterprises, to find their ideal workplace to move into. They couldn't afford to have real estate expertise inhouse or outsource to evaluate what works best for them – coworking, traditional or a combination. Also, the lack of transparency in the market made things worse."
This is what Eunice felt they know they could offer on their platform – direct access to market information, good practices and a curated list of trusted workplace designers and vendors they could work with. spaceSense.co also couples their inhouse customer success and leasing team to make the online to offline service experience awesome.
Do you have any advice for your younger yourself?
"Focus on marketing right at the beginning," she says.
What made you go .co?
"I thought it's cooler than .com."
What would you say to a friend considering setting up a website?
"If you want something innovative, consider .co"