"The gender gap in the startup scene has more to do with historical inequalities than it does with innate ability" – Melinda Gates (Co-Founder, Bill & Melinda Gates Foundation)
At a time when women influence is up to 80 percent of global buying decisions and women control $20 trillion of global consumer spending, women remain deeply underrepresented in venture capital.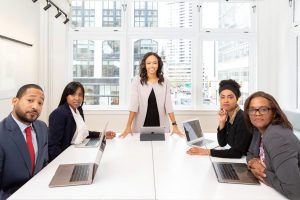 One such finding suggests around 2.2% of venture capital finances went to start-ups founded by women. On the contrary, another study indicates when men and women participate equally as entrepreneurs, chances are that the global economy percentage could rise by approximately 3% to 6% with a hike in global economy by $2.5 trillion to $5 trillion.
And with an existing gender gap in today's business, the results have been companies that fail to understand the actual needs of women. A number of studies talk about this in detail – For example, crash test dummies did not adequately test the impact of a crash on a belt-restrained female dummy until 2012. Dummies for decades had been based on the average, 50th percentile male body.
Just last year US basketball superstar Stephen Curry designed a new line of shoes for kids however only boy sizes were offered.
Understanding this need gap and taking it as an opportunity, women entrepreneurs these days are launching companies that address these issues.
In the following section, we are highlighting the stories of a few women entrepreneurs who are reshaping the business world by making offerings specific to the women community. They have already made a name for themselves and experimenting every day to bring something new to the market.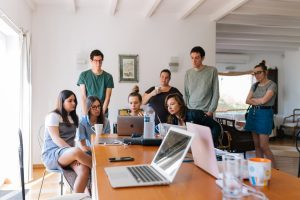 Claire Wasserman – Founder of the start up 'Ladies Get Paid', her organization helps women swap career advice and grow in the professional world. They organize workshops that assist women with financial negotiation skills.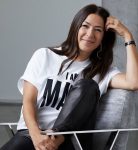 Rebecca Minkoff – Started the 'Female Founder Collective' with the mission to support and promote female led companies, in helping them get more funding and better business networking opportunities. In 2018, they had 10 founding members. Today, they have more than 3,000 women working at top ranks in the company.
Patrica Santos and Brandy Hoffman – Founded 'Volition', a crowdsourcing platform that invites everyone to submit ideas for a beauty product. So far they have received 4000 ideas and say it's always rewarding for them to discover new women entrepreneurs who can get a cut of their product's revenue.
Audrey Gelman – Started 'The Wing' in 2016 with cofounder Laureen Kassan, their aim is to bring women focused coworking spaces to cities around the globe.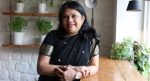 Falguni Nayar – One of the most successful women in India, Falguni Nayar is the founder of Nykaa, India's biggest online fashion and lifestyle retail company.  Not only has she turned her dream into a reality, but she is inspiring future generations of women to pursue careers they love. Her organization also raises funds for project 'Nanhi Kali' – designed to provide primary education for underprivileged girls in India.
Tanvi Johri – Cofounder of 'Carmesi', her company offers premium, all natural sanitary pads that are made using all natural ingredients. Carmesi pads are made of bamboo fiber and cornstarch and are a natural alternative to the commonly available synthetic pads.
Sairee Chahal – Founder and CEO of 'SHEROES', her organization is working towards nurturing safe online communities for women. The aim is to get more women in the forefront by offering them support, resources, opportunities and platforms to interact.
Aditi Gupta – Started 'Menstrupedia' with her husband to educate people around the world on menstruation. This comic illustration aims to help people understand the process of puberty in women and men. It seeks to destroy myths around menstruation and to normalise the biological process. The website offers sharable illustrations that depict real life situations around periods and puberty.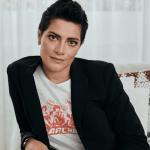 Francesca Cavallo – Is the cofounder of Timbuktu Labs and explains how sexism in Silicon Valley inspired her to launch the phenomenal series – Good night stories for Rebel Girls. This book series is a collection of 100 tales of extraordinary women and has sold more than a million copies and has been translated into a dozen languages. They also run www.rebelgirls.co that has made its niche by bringing these stories online as well as offering brand merchandizes that shouts out the message of equality and being limitless to all girls in the world.
The right idea will always find its way among the clutter and make a mark.  You can become the one who influences women to pursue their dreams and turn them into a reality. Isn't it time we built an equal world, and reduced the prevailing gender gap in the startup world. At .CO, we push for bringing all ideas online and give you the tools to make your dream a reality. Start exploring more at: go.co  
Source: