Raising children to be bilingual from a young age can set them up for a lifetime of success. Research has shown that students who speak more than one language tend to outperform monolingual kids at multi-tasking, creative thinking or problem solving. As children switch from one language to another, they are inherently and constantly practicing decision-making skills, while boosting their critical thinking.
The benefits continue well into adulthood as they enter the job market. Fluency in a second language opens them up to more opportunities, especially with international companies. With businesses becoming increasingly global, bilingual candidates can communicate with partners and customers overseas, and bring unique value-add to their employers.
But the benefits of bilingualism reach far beyond academics and economics. From strengthening familial connections to preserving traditions and culture, some of the pros of speaking a second language are simply priceless. As Nelson Mandela once said, "If you talk to a man in a language he understands, that goes to his head. If you talk to him in his language, that goes to his heart."
Originally from El Salvador, Ana Sofia Guzman truly grasped the meaning of this quote when she moved to the U.S. and became a mother. She was adamant about raising her daughter, So​f​ia, as a Spanish speaker, but believed reinforcing a robust learning environment at home would be the main catalyst for her daughter's fluency.  After graduating from Georgetown University she received an MBA from Columbia before entering the tech industry.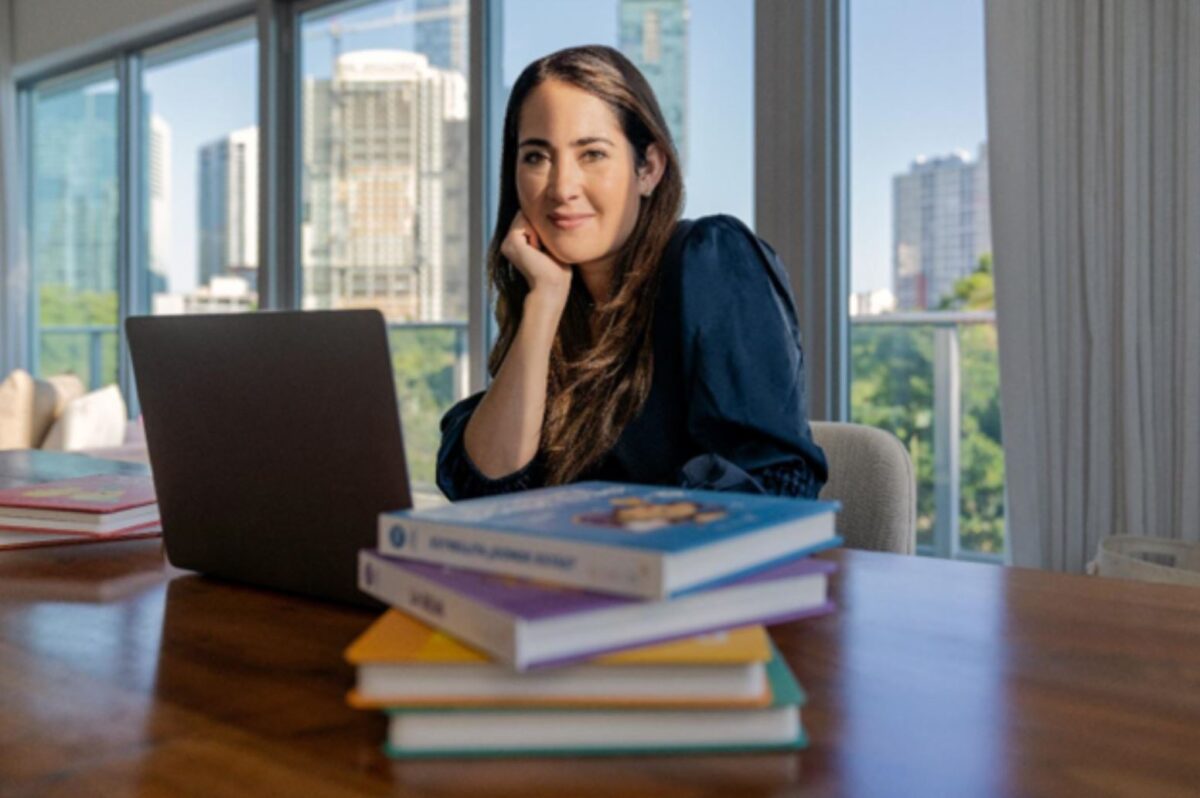 Ana's career would eventually cross paths with Luciana Yarhi, a neighbor from her childhood in El Salvador. She graduated from the University of Pennsylvania and got her MBA from NYU. While both women obtained business degrees from top-tier schools, they ditched their cushy careers in tech and manufacturing to delve into the world of entrepreneurship. Eventually​,​ motherhood would help them reconnect. 
Here, Ana shares how a shared passion to preserve their Latin American culture inspired them to take this leap.
How did you meet your cofounder, Luciana? What led you to start a company with her?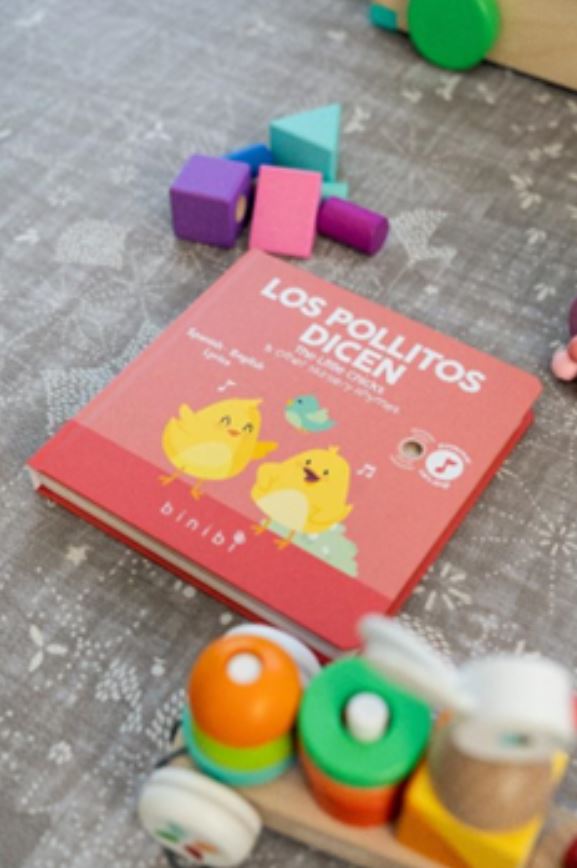 Luciana and I have known each other since 1994. We grew up in El Salvador, two blocks away from each other. We carpooled to and from school every day until we graduated. While we both went to college in different states and embarked on separate professional journeys, we reconnected in 2019 when we were both pregnant with our first child. We gave birth to our first children three weeks apart from each other and bonded even more after our kids were born over similar parenting styles.
What were your careers before cofounding Binibi?
Prior to ​Binibi​, I spent a few years at Squarespace, a Saas-based website builder, where I led targeted market expansion. I developed strong operational experience across functions including strategy & operations, product, and business development. Before​ ​Squarespace, I ran business development at .CO in its early days!
Luciana has been working in luxury packaging for over a decade and is an expert in luxury paper and packaging, cross-border logistics​,​ and manufacturing.
You both have MBAs from top-tier business schools, why choose entrepreneurship instead of a stable corporate job?
Haha, great question! We've had the cushy corporate jobs, and while they were great and taught us so much, we are so incredibly passionate about helping families like ours raise bilingual children, we left it all behind for a scrappier, faster-paced life!
I believe there is a huge opportunity to fill the gap in the bilingual market for children at their earliest ages, and it's thanks to our MBAs and our corporate jobs that we now have the right skills to take on this enormous challenge.
What has been the biggest challenge you've faced as a founder?
Managing the uncertainty; there is no set plan or path, you are literally building the future one step at a time, and that is extremely challenging, especially when you are dealing with very limited resources and competing priorities.
What kind of messaging and branding do you hope to convey on the Binibi.co website?
Fun, playful, high quality, and approachable. Our mission is to support bilingualism at home at the earliest ages by creating beautiful products parents can use at home with their children to practice a second language.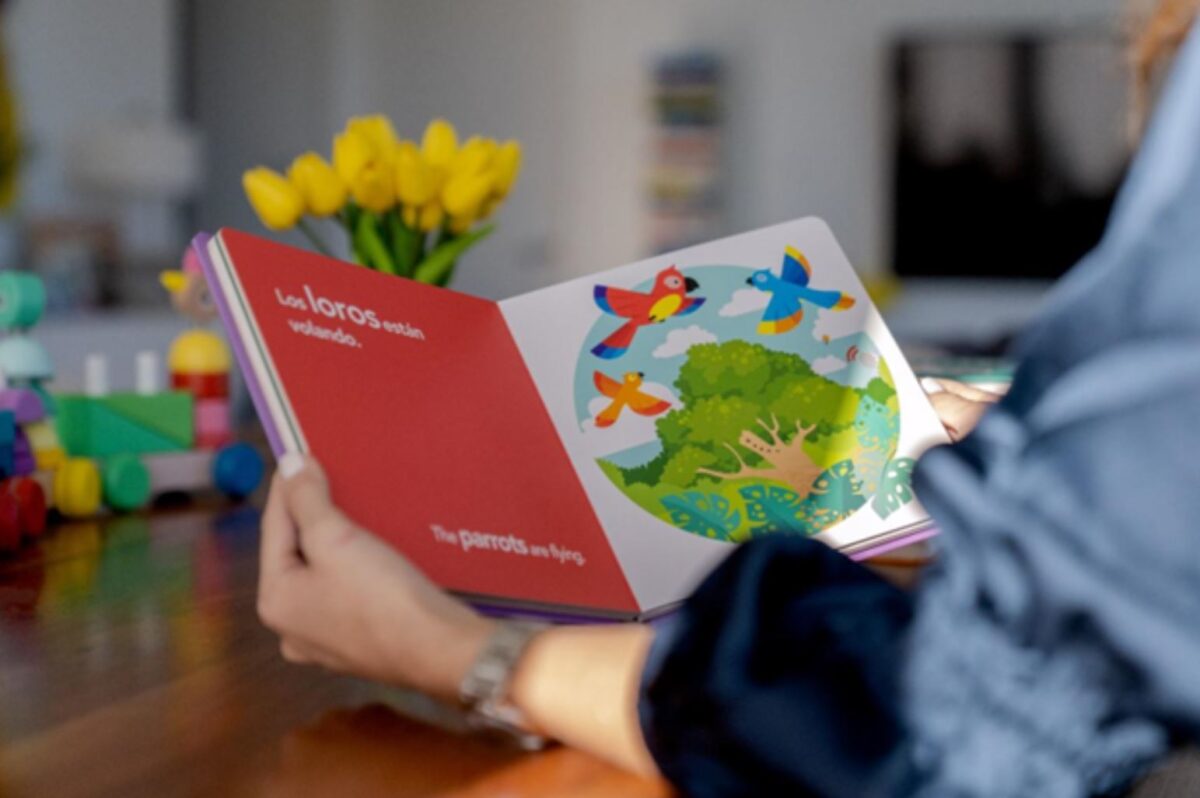 How does .CO speak to the Binibi brand?
.CO gives us sleek and clean branding. It also is the domain where we were able to build the brand we wanted, without needing to compromise our business name.
I encourage other founders to go for .​CO​. The community of builders on the .​CO​​ ​ domain is incredible and on top of that, you'll likely actually be able to get the domain name you want.
Do you plan to expand to other languages? If so, what next?
Eventually, yes! We are just getting started. For now, we'll continue to release products to support Spanish learners. We are excited to announce we just released two new titles and will be releasing more by the ​beginning of next​ year. In addition to that, we are building out our online resources for parents around bilingualism. Our goal is to support parents everywhere in raising bilingual children from day one so we'll continue to create products and resources to support all families in this effort. You can learn more about us at www.binibi.co.
What has been the most rewarding aspect of running and growing your company?

Every single time a customer sends us a photo or video of their child reading our books it makes my day and makes it all worth it. It never gets old!
What tips do you have for other mothers who hope to launch their own businesses?
You've got this! It may seem impossible at times, but it is possible. If you are passionate about solving a problem, go for it– there is no better time than now. Take it one day at a time and be patient, the company you are building is not going to get built in one day. Also be prepared for the emotional rollercoaster: the highs are very high and the lows are very low, so take care of yourself in the process and surround yourself with supportive people.