As I hinted in my blog post celebrating the third anniversary of the .CO domain, I'm super excited today to announce the launch of our new company:  POP! Online LLC.
Simply put, POP.co is a ridiculously easy way to launch a business or idea online. In less than a minute, you get a custom web page and an email address powered by Google Apps – all on your very own .CO domain name. And that's not even the half of it.
The vision for POP was born of our partnership with Startup Weekend.  For nearly two years now, we have been giving all aspiring entrepreneurs who participate in SW events access to free .CO domain names on which to launch the businesses they cook up during the 54-hour events.  As a result, hundreds of cool ideas have been brought to life on .CO web addresses at SW events around the world.
But there was always something missing.  After all, we gave away thousands of .CO Scholarships at SW events. Why were we only seeing hundreds of cool ideas launching on .CO domains as a result?
The reality is that SW attendees, and by default that expands to entrepreneurs, startups and small businesses all over the world, get very little immediate utility from simply registering a domain name.  Unless you're a tech geek or you have the money and time to dedicate someone to the job, setting up a professional web presence on a custom domain is tough.
Why is that? Well, once you've got your domain name registered, you still have to set up a hosting account,  MX records, DNS, build a web page, set up email – and hope that it all works smoothly. And, as our good friends at SW have told us, "ain't nobody got time for that!"
Of course we know there are plenty of awesome website builders out there, like WordPress, Yola, Weebly, LaunchRock, SquareSpace and Strikingly.  There are also plenty of great hosting companies, email providers and fantastic registrars selling domain names and website building services.
What was missing was a single company that brings all these services together seamlessly – an integrator – where you could get a full-on professional presence, including a custom domain name + email + web page in less than a minute.
POP.co does all that and more.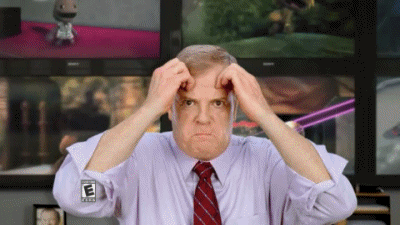 Unlike traditional registrars, we don't sell domain names, hosting services, or web development solutions individually.  Our retail partners do a great job at that.  Instead, POP.co is being built into an apps platform where you sign-up for bundles of services.  The basic build being domain + email + website.  Afterwards, with a click of a button, you can sign up for additional proprietary or third-party apps as your web operations evolve.
We're launching POP.co today in Beta, so bear with us. There are plenty of things to work out and improve – but I truly believe it's the start of something very special.  I hope that you agree.
So do you have an idea you want to launch online?   Try POP for free for 15 days. No credit card required.
After that, you can subscribe for only $5 per user per month – and cancel at anytime. The whole process is hassle free.
I would love to hear your feedback about POP, along with any thoughts and suggestions about how we can make it even better.  Please send it to deepthoughts@pop.co. I'm standing by!
Until then my friends, POP on!
(P.S., if you're launching a new gTLD, we can also customize the POP platform specifically for your needs – just imagine, POP.law, POP.health, POP.music and more!)
(P.S.S, a big thank you to the entire team at Google Apps who collaborated extensively with us on this project.  You made it happen.)