Removing your belt and shoes at the airport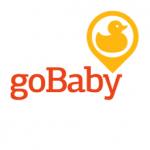 TSA checkpoint has always been a hassle. Now, imagine traveling with a family, all the usual TSA fun plus baby gear, a stroller, car seat, diaper bag, and the baby! Before you panic, the solution is here: introducing goBaby.co.
Founder and mother, Natalie Kaminski was planning a trip with her new daughter when she found herself with a real problem; she needed a short-term solution for a baby seat for their travels. Unfortunately, she couldn't find a single place where she could borrow or rent gear for the trip and packing baby gear is a huge inconvenience.
Frustrated, she spent two hours of her vacation purchasing one at a Toys R Us as a quick fix — two hours that could have been spent enjoying her trip.
Kaminski knew there had to be a better solution — especially in the age of a shared economy with on-demand services like AirBnB and Uber — thus the creation of goBaby, a peer-to-peer baby equipment rental marketplace.
Finally, no need to pack any of your baby gear when you travel! Just rent them from nearby parents not getting use from theirs.
Kaminski found she was not alone in her frustration. She shared her idea with long-time friend Ksenia Bolobine, also a mother and avid traveler. Bolobine decided to join Kaminski as a partner because she was personally attracted to the idea and saw the potential in the market: the need was present, the resources were available, and the struggle was real!
"Innovation is all about making life easier and more enjoyable," says Kaminski. "If it means battling disease, that's innovation that improves the quality of life. If it means you don't want to carry a stroller as you travel with your kid, that's innovation that makes your family trip much more enjoyable."
Before Easy Comes Hard
For Kaminski and Bolobine, entrepreneurship was the only career path that satisfied both their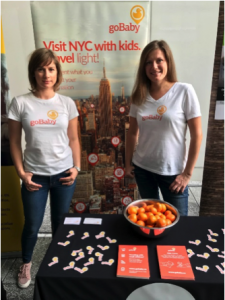 creative appetite while also supporting their family-oriented lifestyle. Nevertheless, innovation doesn't come without its own set of obstacles.
There is an unease when it comes to sharing intimate items like a stroller or a diaper bag. Kaminski never foresaw this as an obstacle because in the community of parents, sharing is encouraged and standard.
"The strangest obstacle has been explaining to people who aren't parents the concept of sharing baby gear," says Kaminski.
In addition, as any startup knows, restricted resources and a limited team make for a real challenge in the early growth stages.
For Bolobine, generating brand awareness with a small team is one of the hardest obstacles for goBaby at the moment.
"We are a small startup and the ability to do different types of business functions with a limited team is an obstacle," says Bolobine. "Natalie focuses on product with a background in product-to-market delivery and user experience. We have a strong tech team and my role is in sales and business development. Marketing is where we need lots of help."
But overcoming obstacles is the most rewarding part about being an innovator.
Kaminski was overjoyed when goBaby landed their first organic transaction.
"The idea was finally rolling!"
In the first year, goBaby registered 10,000 users and the brand was naturally catching steam.
Bolobine loved that goBaby was beginning to surface on its own, and that others were joining the goBaby vision — alleviating some of her stress around brand awareness.
"My friends knew about it without them realizing that it was me behind it!"
Sharing Advice
According to Kaminski, the best piece of advice came from an old client: Launch as soon as possible.
She explained that from a product development perspective, it is impossible to wait for a product to reach perfection because a product will never be perfect. It is more important to have a functional version — with no hard errors for the end user — on the market, and quick.
"Start getting feedback, as soon as you can. Not doing so risks you putting in effort creating a perfect product that people don't want or need."
Bolobine shares her advice from a business standpoint: Have a relentless customer focus, build your idea with a big picture, and understand the power of networking.
Small scale outreach is much easier as a startup. Fostering and personalizing these interactions generates strong, positive customer experience — a value both Kaminski and Bolobine are relentless upon.
"Whenever there is a success story reach out and ask the client how was it? What did they like and not like?"
Consider the bigger solution of why others will need this innovation.
"Always ask what is it that you're trying to achieve? What is the real problem?"
Build a professional network, and foster it through meaningful relationships with those in the industry. A strong mentorship network provided goBaby with insightful, foundational advice and best practices.
"Who are the other players in the game? Connect to those who enable your idea and grow with them. Learn the industry from them. Get support from their channel in order to grow."
Women Entrepreneurs
According to CNBC, "women now make up 40 percent of new entrepreneurs in the United States."
According to Bolobine, being a female entrepreneur came with some distinct advantages for their particular business concept.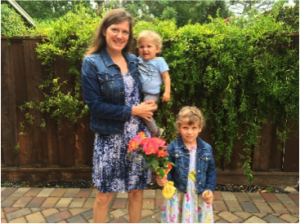 "The experience and community around mothers and fathers is something you naturally leverage. There are many events and networks that support women-based companies and start-up competitions dedicated to women."
The goBaby team seized every opportunity to expand their professional network, and they strongly encourage leveraging wisdom from other organizations and to learn from their strategies.
What about balancing the rigorous demands of entrepreneurship with motherhood?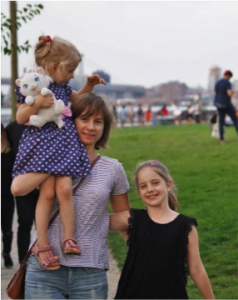 "You have to eliminate the guilt trip. Take every situation as it comes. Today my family comes first, tomorrow my business does," says Kaminski. "Be okay with the answer or else the guilt never ends."
But she flips the perspective and also shares that being a mother and an innovator are not exclusive. Innovation was a way to make her life as a parent easier.
"We do everything we do so that we can enjoy our family lives more. I use goBaby when I travel and now I know I will be less stressed. Rather than spending two hours at Toys R Us, I have two hours to enjoy my trip!"
What's Next for goBaby?
We're excited to be on .CO because it's "where all the cool website or cool services are." In the next months, goBaby is looking into web and app updates with a cooler look, streamlined design and additional features like an on-demand delivery integration. Partnerships with industry related vendors (i.e. travel, hospitality and entertainment) is in the near horizon too. The goal is making the baby gear sharing solution even simpler for customers and expanding brand awareness through partnerships.
Expect the app design and new feature updates in the next few months!
For those with upcoming trips, be sure to check out the goBaby website now — goBaby.co — and save yourself the headache with TSA or save space for your next road trip!
Meet the Innovators
Natalie Kaminski
Ksenia Bolobine

"I was born in Russia, grew up in Israel, and later immigrated to the US in pursuit of the American dream. For 10 years, I was working in the tech sector, while working on my

undergrad in

Northeastern University in Boston. In 2005 I moved to New York, got married, had my first child, and then realized I can no longer work in a corporate environment because it didn't make me happy. I wanted to go out and do my own thing.

I founded my own business consulting company. It took a while but it grew and became a successful small business: it paid the bills and gave me time with my family. Time went on and I had my second daughter. I was reevaluating work and career, and wanted to do something beyond building customer solutions for other people.I love my life because I have a good business, good creative outlet, and good family. So my goal now is the success of goBaby. It changes the way people travel and it makes life easier."
"I think of myself in many aspect but the most important things in my life are my family and my children. Many of my values come from my lifestyle as a bilingual person living in the USA and being an immigrant from Russia. My children and I developed our world views from traveling, experiencing different cultures and traditions, trying the food, walking the streets, volunteering and simple things like donating to local events and local schools. Whatever builds character to help me understand the complicated world is key for me.That's why I have this entrepreneur bug and working with goBaby, an idea that supports that, is important to me. I see myself growing and learning from this. My dream and goal is that goBaby is on every mothers' and fathers' minds when they think of traveling."