The Online Collaboration Tool your Team has been waiting for
When an idea proves as intricate as it is innovative, strategically unraveling the extra layers reveals true intention-as well as clarity in the execution.
That's exactly what Mural (mural.co) founder, Mariano Suarez-Battan has done. For more than 15 years, Mariano has found various levels of entrepreneurial success in the tech industry. He's a daydreamer, has business savvy, and is creative and passionate about knowledge.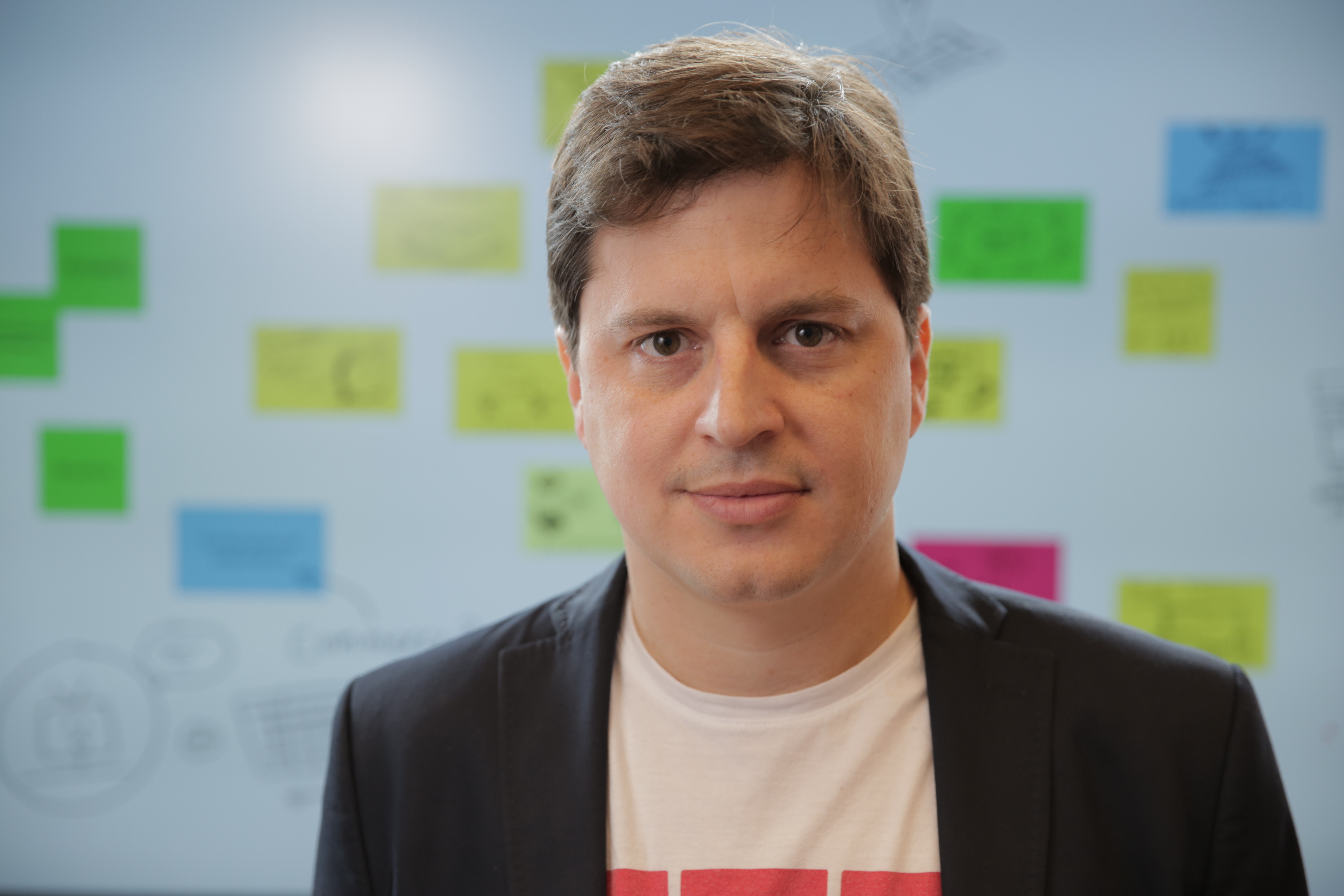 We recently spoke with Mariano about his newest innovation, Mural, a real-time whiteboard where creators can compare, share and collaborate on project ideas. Mariano has effectively designed a secure, cloud-based digital platform where project concepts are maximized by the ability to connect globally with other creatives.
Mural originated as a way to collaborate for video game development, but has since evolved to deliver across multiple capacities. Mariano explains that Mural "felt like a new way to interact freely with online content, (he and his team) first saw it as a creation and interaction medium for the Internet," before realizing they had stumbled across something much bigger. Upon probing the possibilities and streamlining his focus, he cut through to the heart of the concept. "We decided to focus on making the service great for Design Thinking and agile visual collaboration."
When you consider enterprise, widespread or localized, connecting and collaborating globally is essential to the success of a well-rounded idea. Mural allows global flexibility with cloud-sharing.
Mural curtails the hassle that typically coincides with team members contributing from around the globe and across several time zones. Notes, designs, and edits are neatly displayed and timestamped in a format that is easy to absorb upon arriving at the office after a colleague has spent their workday (your night!) making updates.
This system eliminates the inevitable errors and miscommunications that arise from relying exclusively on email, text, telephone conferencing, etc. An added benefit is reducing travel time and allowing for more productivity, which conserves budget and delivers exceptional projects on a deadline.
Mural was not developed solely for big business and enterprise. The platform itself is an incredible nod to the world of educating through connections. It vastly improves the experiences of teachers who are now able to visually collaborate with field experts when developing their lesson plans, or college professors who can interactively prepare their students for success.
Mural revolutionized hands-on learning for major universities, Stanford in particular. Mariano elaborated on the reasoning behind expanding the software into university learning, highlighting that educators "are in the business of preparing the next generation of Imagination Workers and our mission is to Inspire, enhance and connect imagination workers globally."
Mariano spoke animatedly about the impact Mural has on students, adding that universities have "found the (Mural) service great to support their education aiming to help their students practice deliberately instead of reading or viewing content about Design Thinking." Practical application makes all the difference in genuine comprehension and usability!
Of course, no entrepreneur's road to success is paved in gold. The precursor for Mural came about when touchscreens had not yet gained the reach and popularity they've since achieved, leading to a fair share of start-up pains. This original business model sold to investors, and the Mural team worked tirelessly to gain industry recognition and influence as they sought to recover their passion project.
Mariano is (rightfully) most proud of the fact that he was eventually able to repurchase his company from the investors. He also imparts a critical piece of advice to all entrepreneurs, "Presell your solution to the problem FIRST. Don't build anything or raise money until you have ten future customers lined up." He placed an equal level of emphasis on determining, as well as preserving, a brand and steadfastly keeping its components top of mind in all business decisions.
Why .CO?
Mariano's selection of a .co domain was chosen to bolster and hearten Mural.co's own authenticity, and ensure its continued fulfillment.
"I care about our brand. MURAL. We wanted a short URL that showcased the name."