EPIC Experiences (epicexperiences.co) is a 'shared booking platform' that brings together like-minded people to share in unique, social experiences. Users create a profile – not unlike a dating app – that introduces themselves and their interests, and through the app they can find and meet others to attend events and other 'experiences', from theatre and live music, to outdoor activities, to classes and dining experiences.
The app facilitates booking straight through the platform, making the process simple, safe and easy, and leaving users to simply enjoy the company of new friends who share their interests – and most importantly, have some epic experiences!
A cure for loneliness
EPIC experiences founder, Meray Azar explains the idea came from a common experience of seeking real-life "human connection in an increasingly isolated lifestyle."
"I entered the startup game relatively late. I was 33 at the time and was in an amazing corporate career, but I realized I just didn't have friends with the same interests any more. Many of my friends were married and having children and I wanted adventure and the ability to explore my local city with someone else.
It was just so lonely experiencing awesome restaurants, galleries and shows on my own. So I created EPIC experiences."
The success EPIC experiences has seen so far clearly demonstrates Azar is not alone in this feeling, and some of the most rewarding elements of the business to date have come from users' openness and willingness to share, and the real connections that have been built on the platform.
"We know that our members share our passion, drive, and true thirst for adventure, which never goes away. I see stories unfolding before my eyes and I love how our members allow us on their life journeys.
"I love it when a member comes up and says 'I joined EPIC experiences' or 'I told my friend they need to join.' I've made some amazing friends through it myself."
Inheriting an entrepreneurial attitude
Azar says the entrepreneurial spirit has been with her from an early age, following in the business footsteps of generations before her.
"I've always had it, as my father and grandfather were entrepreneurs. At the age of 14 I was working with my dad in his shop, chasing sales and ensuring customers had an amazing experience.
This continued on in adulthood, when my sister and I would take our unwanted fashion to markets and sell them to what we hoped were new homes that would love our threads as much as we did."
When it comes to defining these qualities that support her startup aspirations, Azar puts it down to "drive, focus, and lots and lots of passion."
"People that have those qualities inspire me, and are what makes life exciting – so I surround myself with those qualities."
She also says that despite any degree of success, she's maintained a startup attitude to allow her to keep doing business the way she wants.
"I'm a startup that seems to be constantly in the startup stage, no matter how advanced the business gets. I like to move really fast and make data-driven decisions that allow me to think intuitively."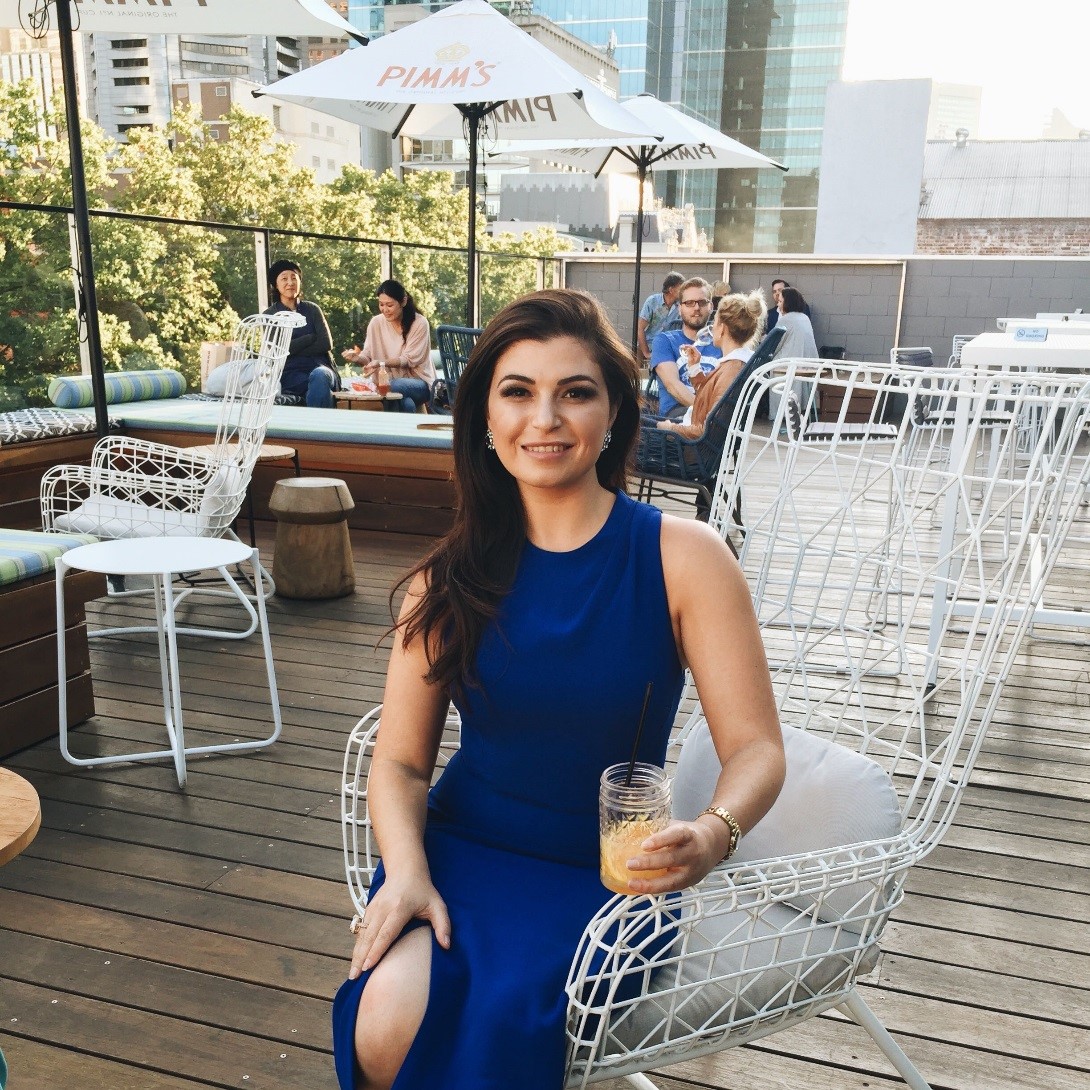 Advice for entrepreneurs
As Azar focuses on growing EPIC experiences through onboarding new experience suppliers, scaling the business to new cities and building out its technologies, she reflects that she's learned a lot along the way.
In particular, Azar has improved her pitching skills, taken part in competitions and been recognised at startup events – though says she realized there was a misperception that she "needed funding from angels and VCs" that she had to overcome.
"I just made it work – and our team learned a hell of a lot getting on our own."
Her advice to other aspiring entrepreneurs? There's no time like the present.
"Don't wait! Just go for it – you will learn so much, and put yourself through so much, but it is so worth it.
"I'm big on supporting other startups, so hit me up if you want tips and if I can't help I'll try to point you in the right direction."
Why .CO?
EPIC experiences wasn't the original name of Azar's business – and when it came to rebranding based on consumer feedback, .CO provided the availability and choice needed to get creative with the name and truly reflect what the brand represents.
"We had a lot of feedback that our original name wasn't resonating with what we were trying to achieve and capture. Originally we were known as Epic Catch, and it just didn't fit with our mission of curing loneliness.
"Then we discovered epicexperiences.co was available and we went with it – the decision was made one afternoon and we flipped the URL overnight, the day before appearing on a national TV show.
"From there it was simple – 301 redirects, updating our collateral – it was that easy.
Now I feel like epicexperiences.co is better aligned to our mission of curing loneliness."