After more than two years of work-from-home and endless Zooms in sweatpants, a 2022 survey found that 50% of companies want workers back in the office full-time, reports CNBC.
But this might not sit well with the American worker. Fortune cites a poll by Advanced Workplace Associates which found that "only 3% of white collar workers want to return to the office five days a week."
Perhaps the hybrid work model can serve as the middle ground between employers and employees. As such work arrangements arise post-pandemic, many American workers are aiming to find that balance between having a dedicated workspace, yet enjoying flexibility. The coworking space has risen to the occasion, offering a fair balance.
For those who are still 100% remote, joining a coworking space could be a great way to get out of the house, and create boundaries between work and life. Meanwhile, some people have taken full advantage of the flexible work arrangements by traveling the world, with their laptop in tow. Many turn to coworking spaces to not only get things done, but to network with other startup and creative professionals from different countries.
As the coworking office enjoys a second wave in the spotlight, it's important for each office space to ensure branding is at its best. Here is how: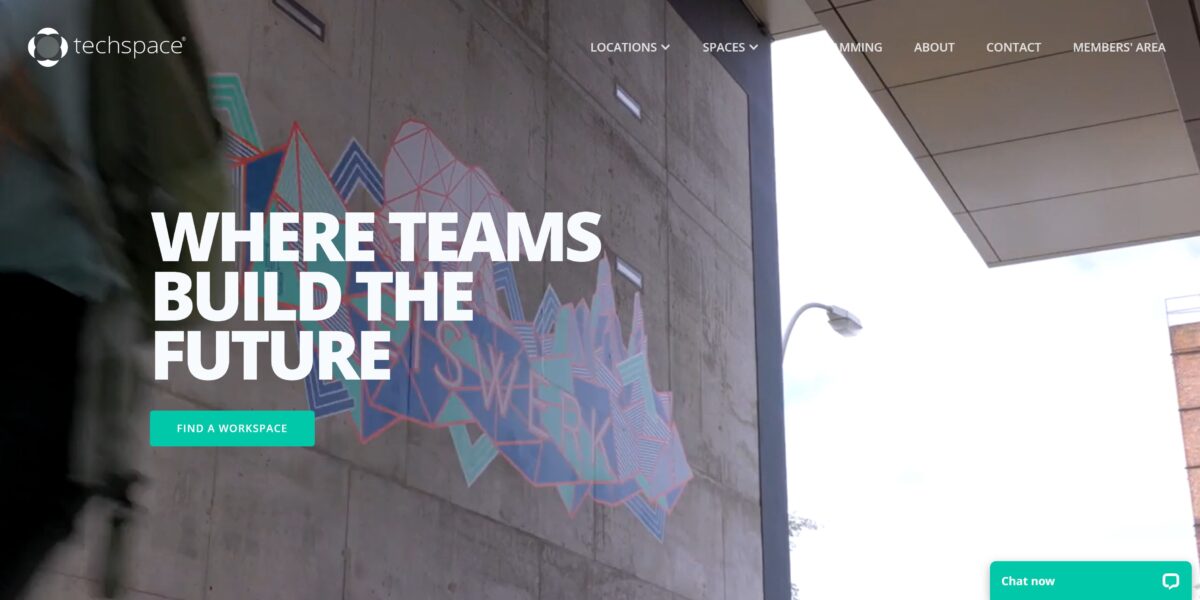 Choose a coworking company name that matches the office type or culture. Pick a name that aligns with the type of industry or membership club you aim to grow. What kind of culture do you envision? For example, TechSpace in England is a center for innovative STEM ventures.
Let's start in the US, where Bloom Coworking give off a sense of collaboration and more specifically, growth and transformation; as Bloom specifically caters to psychologists, therapists, life coaches, nutritionists and more.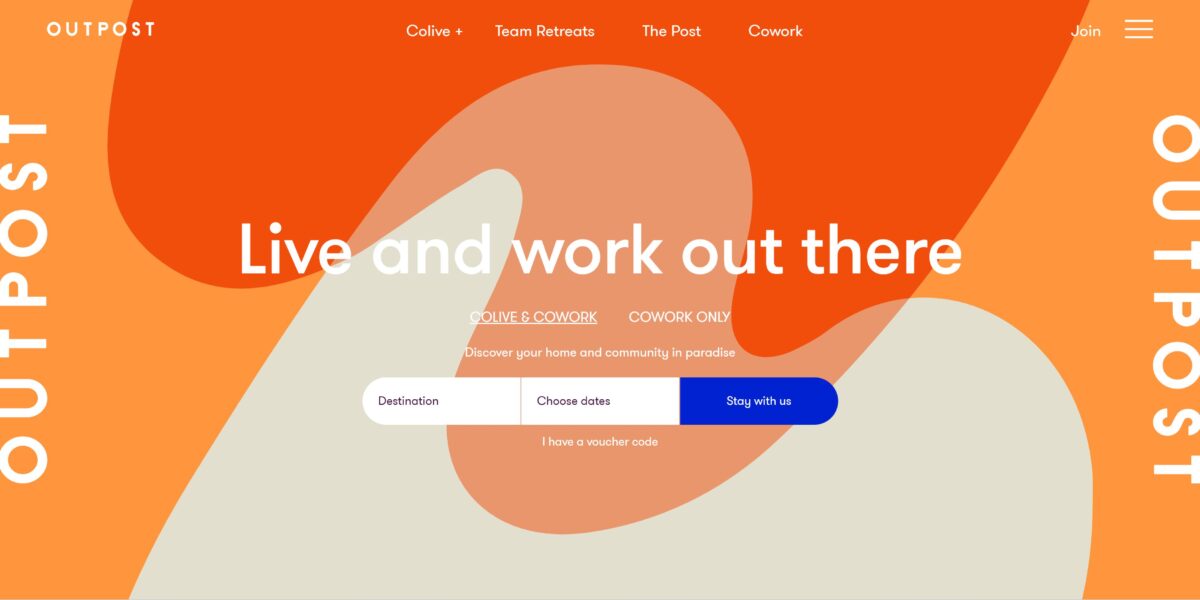 Make sure it's SEO friendly. While it might sound tempting to choose a cutting edge name, make sure it's easy to remember and spell, so that members and visitors can easily find you online. For example, Destination Outpost in Singapore has a stylish company name, but to make their URL sleeker and easier to type, they opted for a .CO domain.
Make sure the web address is an available domain, and that there are available social media accounts across all platforms. Whether you have a snappy coworking name or one that runs longer, leverage the .CO domain to radiate a distinctive and modern flair that most coworking sites strive for. Not only does it shorten the URL, the .CO pushes branding forward, as it can seamlessly stand for "company," "collaboration," and, of course, "coworking."
Make it official. Just like in any business, you should conduct the standard due diligence before deciding on a name or rebranding. Do market research by checking out competitors, and surveying current or potential members. Safeguard your company from potential litigation by making sure your coworking site does not violate any copyright infringements.
Make space for the right design. This goes for the coworking website and the actual physical office. While coworking sites are known for an open layout, be sure to provide private meeting spaces and conference rooms for different sizes. First impressions are everything, so focus on a website with clean design, an impressive homepage and easy booking and reservation systems.
For the physical space, you may wish to invest in a waiting lounge that is welcoming but also aligns with your brand and culture. A shared kitchen is a great thing to have, but think about extra coffee, beverages, and snacks to add joy to your customer's work day. Most importantly, high-speed Internet and natural light will be key to productivity and mood, respectively.
It's more than desks and chairs. Many coworking spaces have appointed a manager to oversee the community aspect of the space. Think of activities, amenities and programs that will differentiate your office from the rest.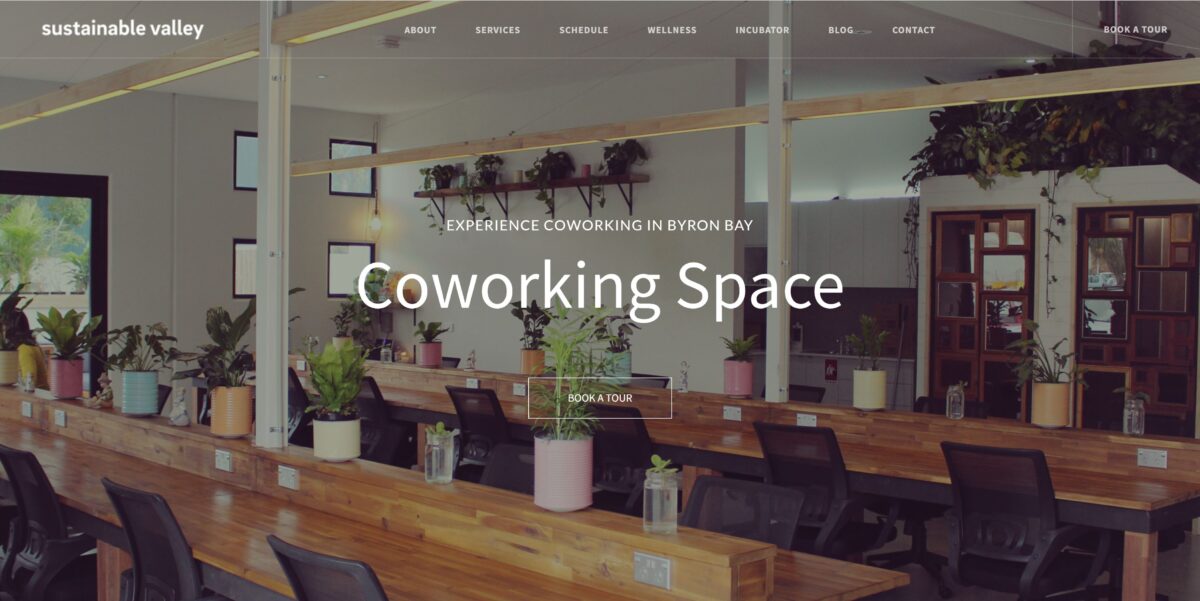 For example, Sustainable Valley, also in Australia, emphasizes its community wellness amenities: "We believe that to do what you need to be well, to support that we offer free Yoga, Meditation, Qi Gong and Mindfulness Coaching from our team of wellness experts. This is how we believe coworking should be, not just a shared office space, not just a communal workspace, but a community that shares and works together to make each other and the world a better place."
Here are more coworking spaces around the world that leverage .co. Check out their branding and website, and perhaps their physical office space, for inspiration.
Australia
Spain
France
England
US
Singapore
https://destinationoutpost.co/
Romania
Portugal