We did it big this year at SXSWi! We hosted a series of events at our pop-up HQ in Austin Friday through Sunday.  We were excited to have our own space where we could treat our .COmmunity members to all sorts of programming and treats! It proved to be quite the success as often times the crowd spilled out onto the street corner  – a cocktail of entrepreneurs and tech enthusiasts networking over drinks, goofing off in a photo booth or munching on Austin's famous Torchy's Tacos for lunch as influencers sat and chatted about investment, innovation or community building.
To kick off the activities, we began each day with coffee, mimosas and breakfast tacos – the essentials to fuel great ideas. Workshops from Decoded.co and Pinsight Media enlightened guests in the mornings and chats with influencers such as Kelly Hoey (founder of WIM.co), John Battelle, Gary Vaynerchuk, Matt Michelson (co-founder of Backplane) and DJ Skee inspired the crowd each afternoon after lunch. With the exception of Saturday, each day concluded with a fun Happy Hour to close down the HQ for the day before people headed off to party the night away on 6th Street.
On Saturday afternoon, Dave McClure led the 500 Startup TA.CO meetup at our HQ to UP Global's Startup Oasis on 6th Street for our  "Super Fantastic Halfbaked Extravaganza" (a game where volunteers were assigned two random words, which they had to pitch as their new startup's name – on .CO domains, of course). Needless to say, there were lots of drinks, laughs and prizes throughout the afternoon. The party continued late into the night with Tech Cocktail's Startup Celebration where we hooked up party-goers with lots of fun swag like orange watches, aluminum water bottles and t-shirts as they came in off the street from the cold rain.
This year, over 80 .CO companies (totaling more than 180 people) signed up via our  Membership Program to be VIP's at SXSW. This status gave them access to a co-working space at the pop-up HQ, goodie bags full of premium swag and open bar at Dave McClure's Half-Baked extravaganza. It also put them in the running for the opportunity to have a video interview with Tech Cocktail (an extra-special perk which 9 .CO companies were selected for). You can check out our full SXSW 2014 agenda here. We're looking forward to catching up on sleep before we begin mustering up fun ideas for next year!
If you want to hear it straight from our .CO-ers and HQ visitors, check out our Seen.co Page for their highlights of the #COVIP experience over the course of the 3 days at our pop-up HQ!
Enjoy our photo diary below. For more pictures, visit our Facebook page and check out our: www.facebook.com/dotco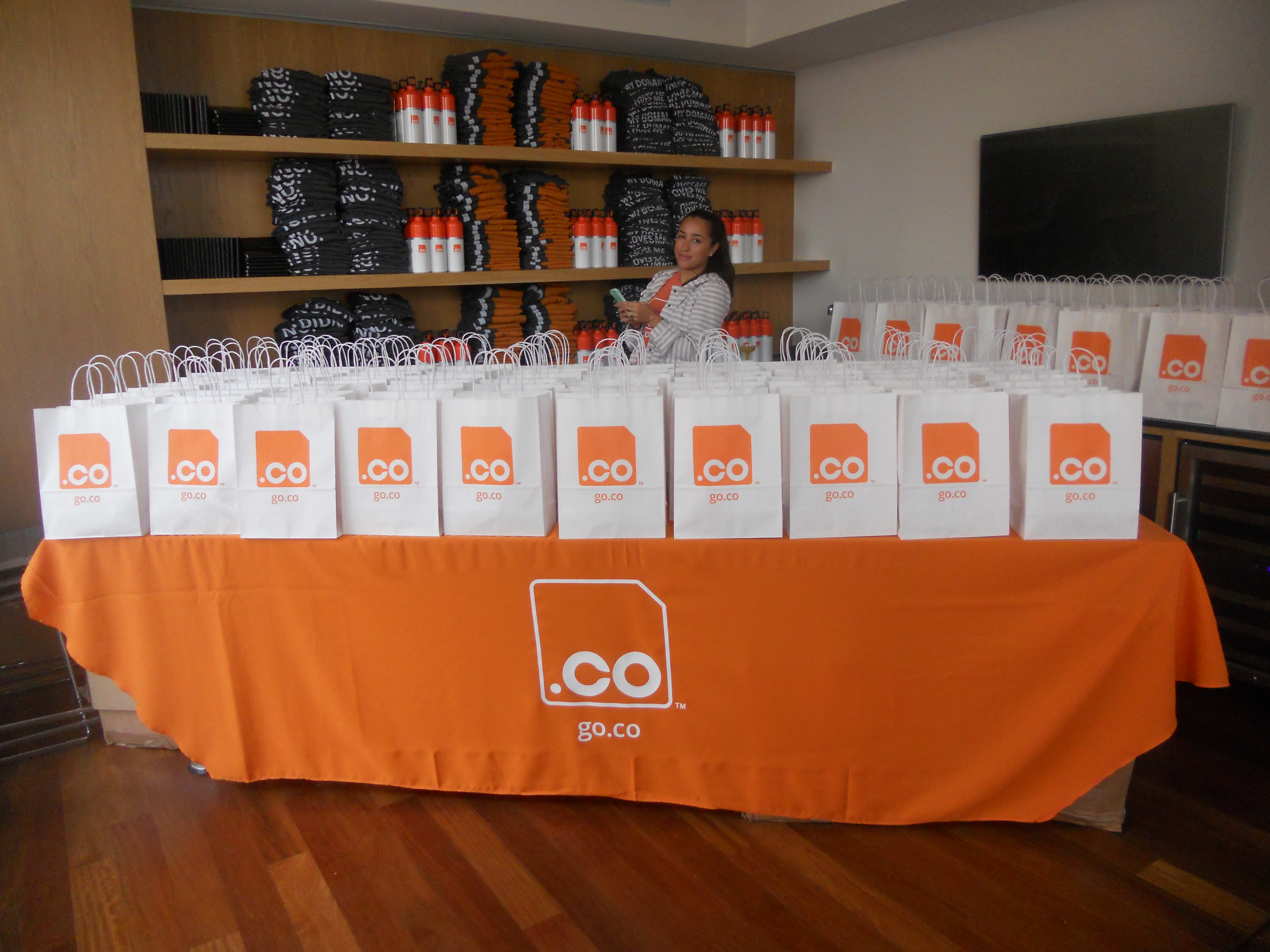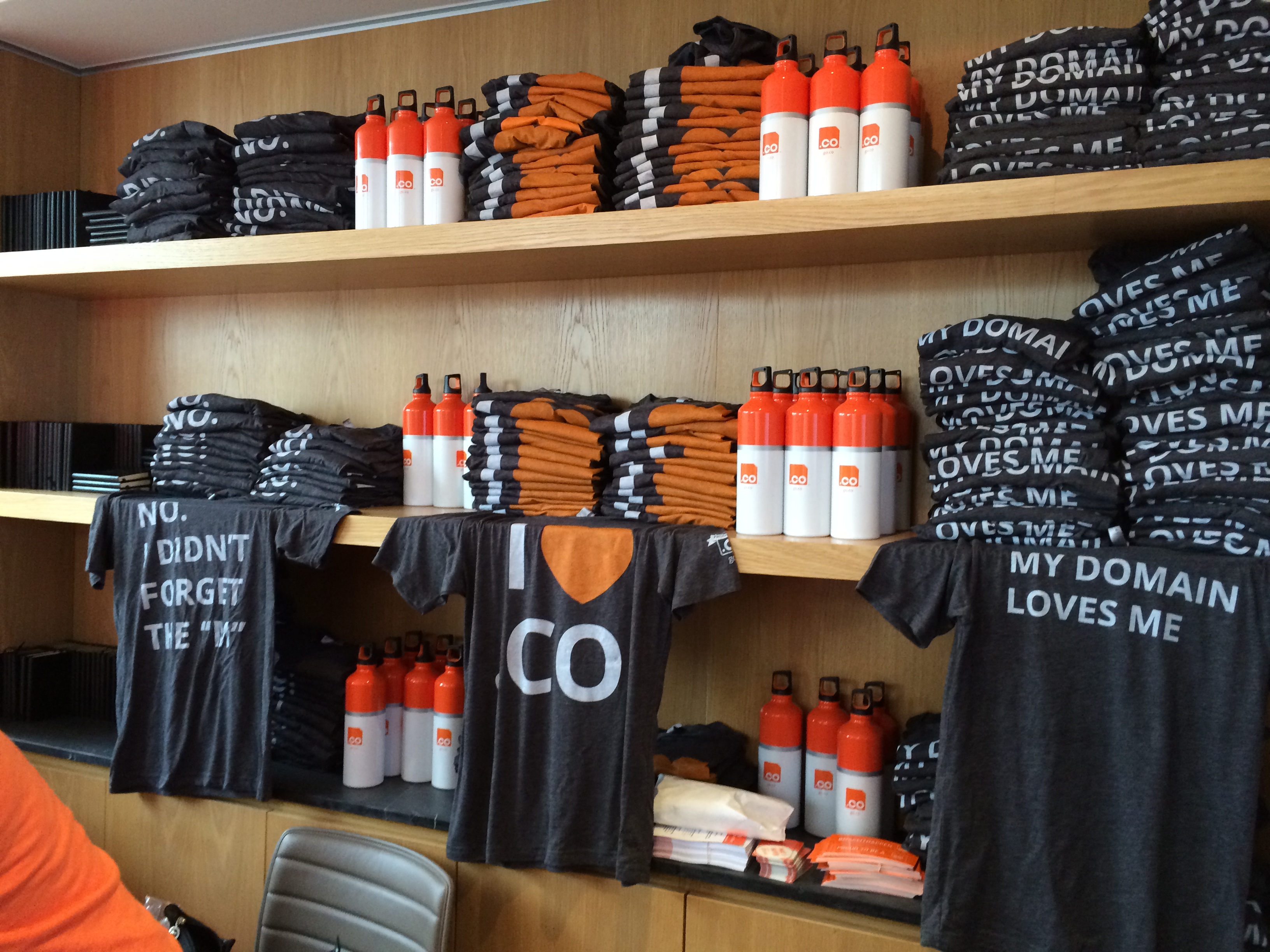 Friday morning we had VIP packages for our .CO VIP's & an assortment of t-shirts for them to take their pick! 
John Battelle (Newco.co) chatted with Gary Vaynerchuk (Grapestory.co) about innovation.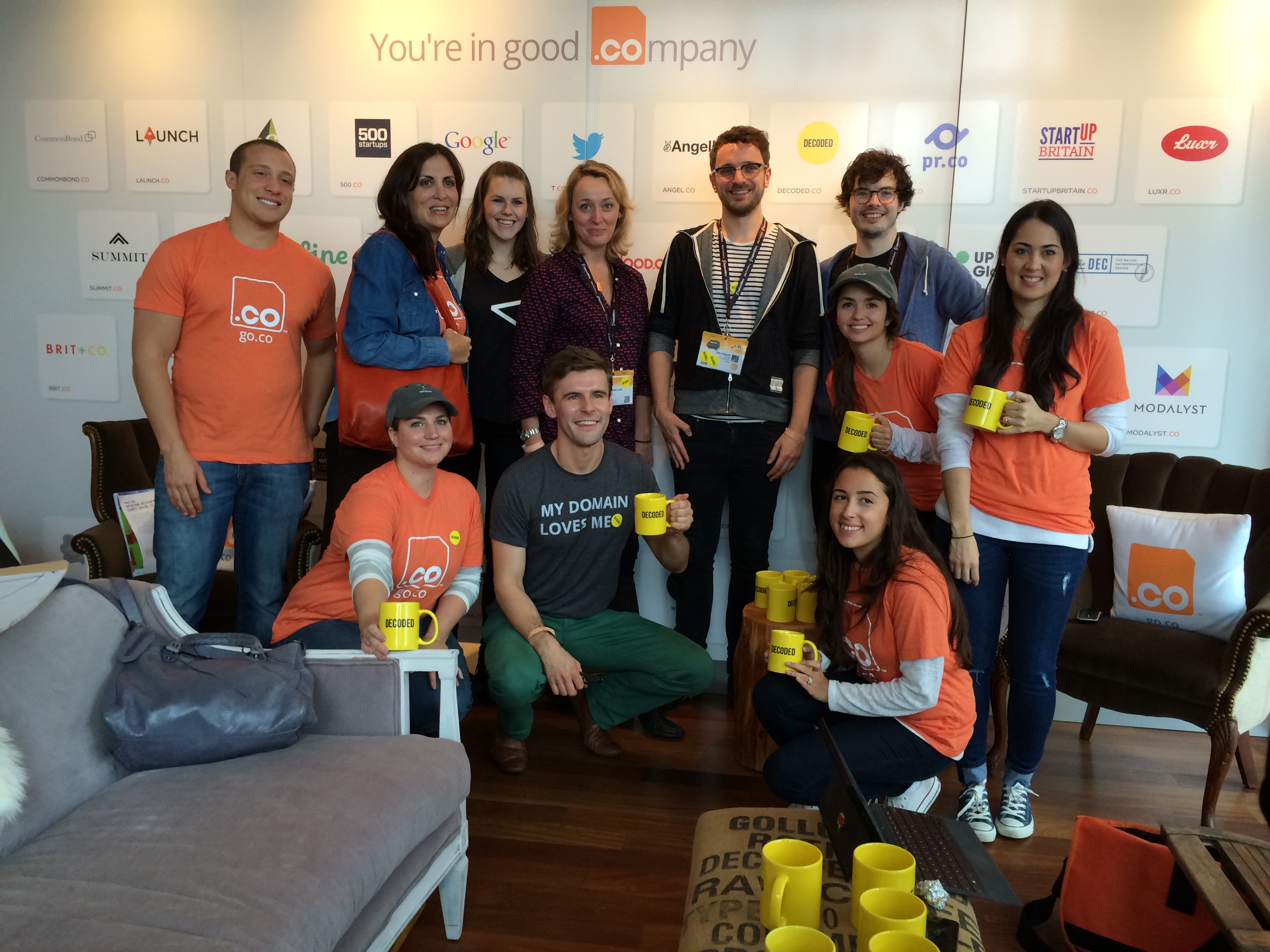 The .CO & Decoded teams get together for a photo after Decoded's Saturday morning workshop during which they explained the essentials of coding to a group of people eager to understand how coding works and the history behind html.
Dave McClure hanging out outside our HQ.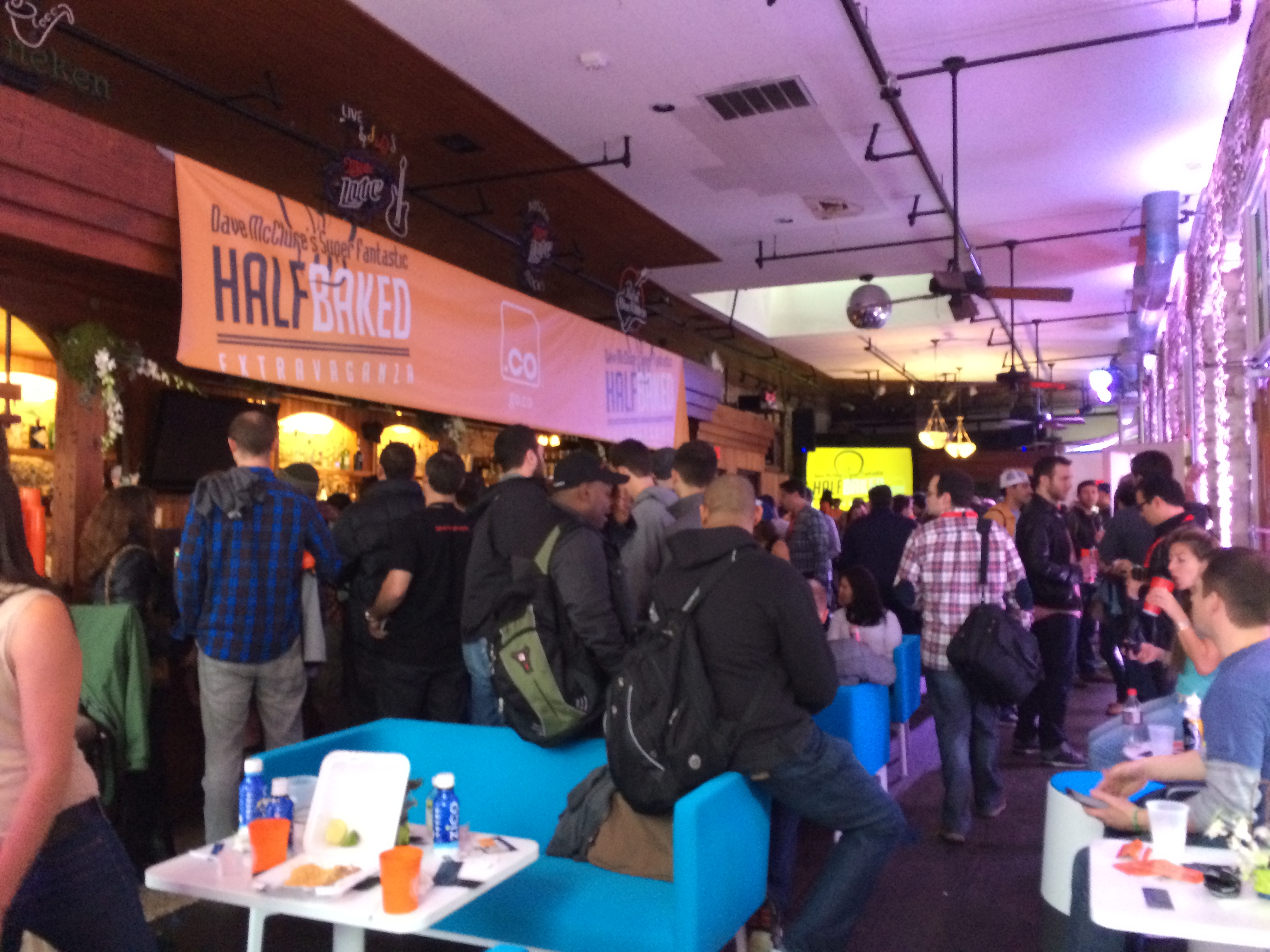 Crowds gather for fun and games at our Super Fantastic Halfbaked Extravaganza with Dave McClure at UP Global's Startup Oasis.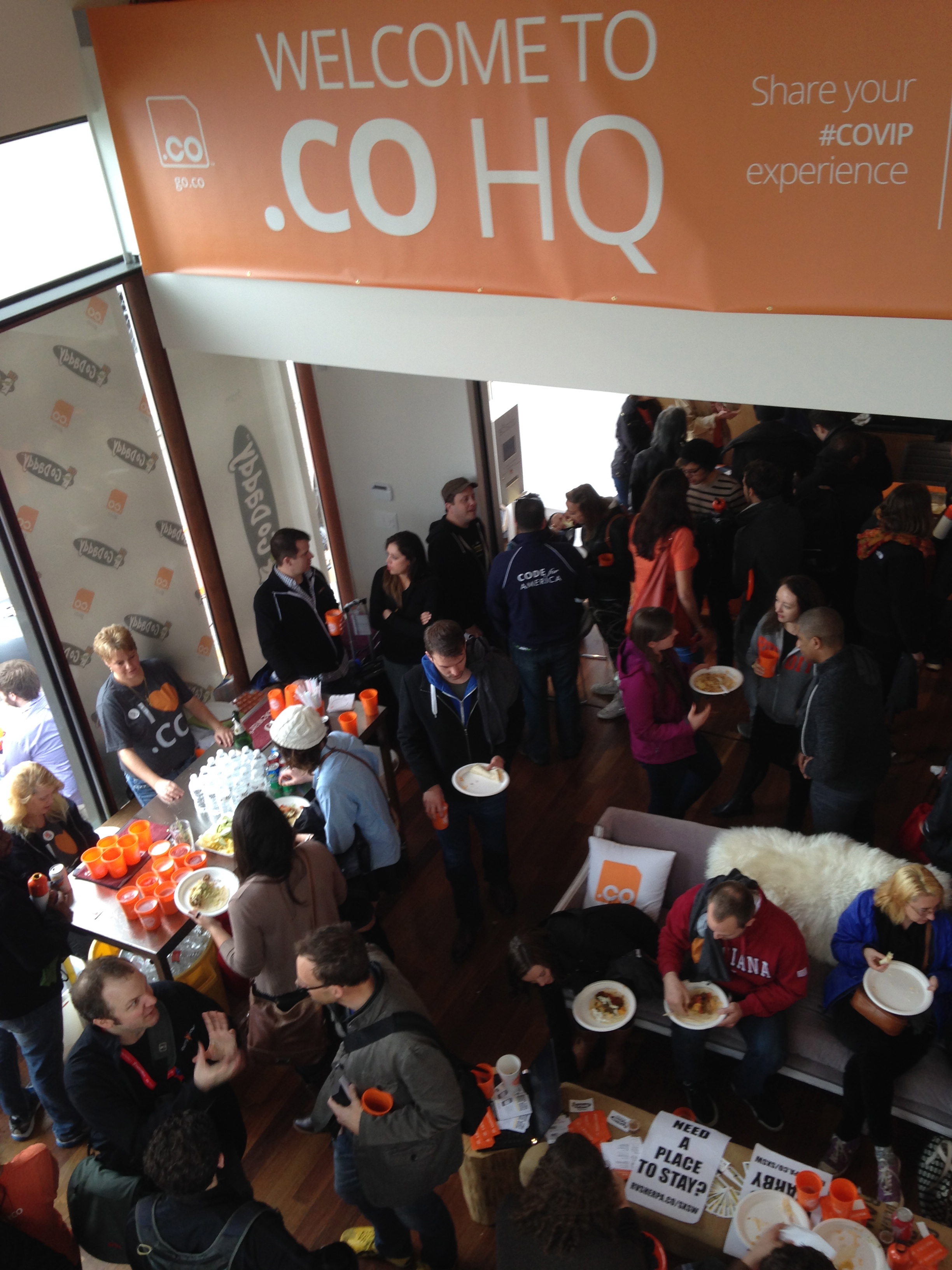 Sunday morning Sprint's mobile advertising division, Pinsight Media+ stopped by to teach attendees how to monetize their apps 'like a boss'. Shortly thereafter, the Sprint Accelerator held a Kansas City meetup over lunch which drew a huge crowd!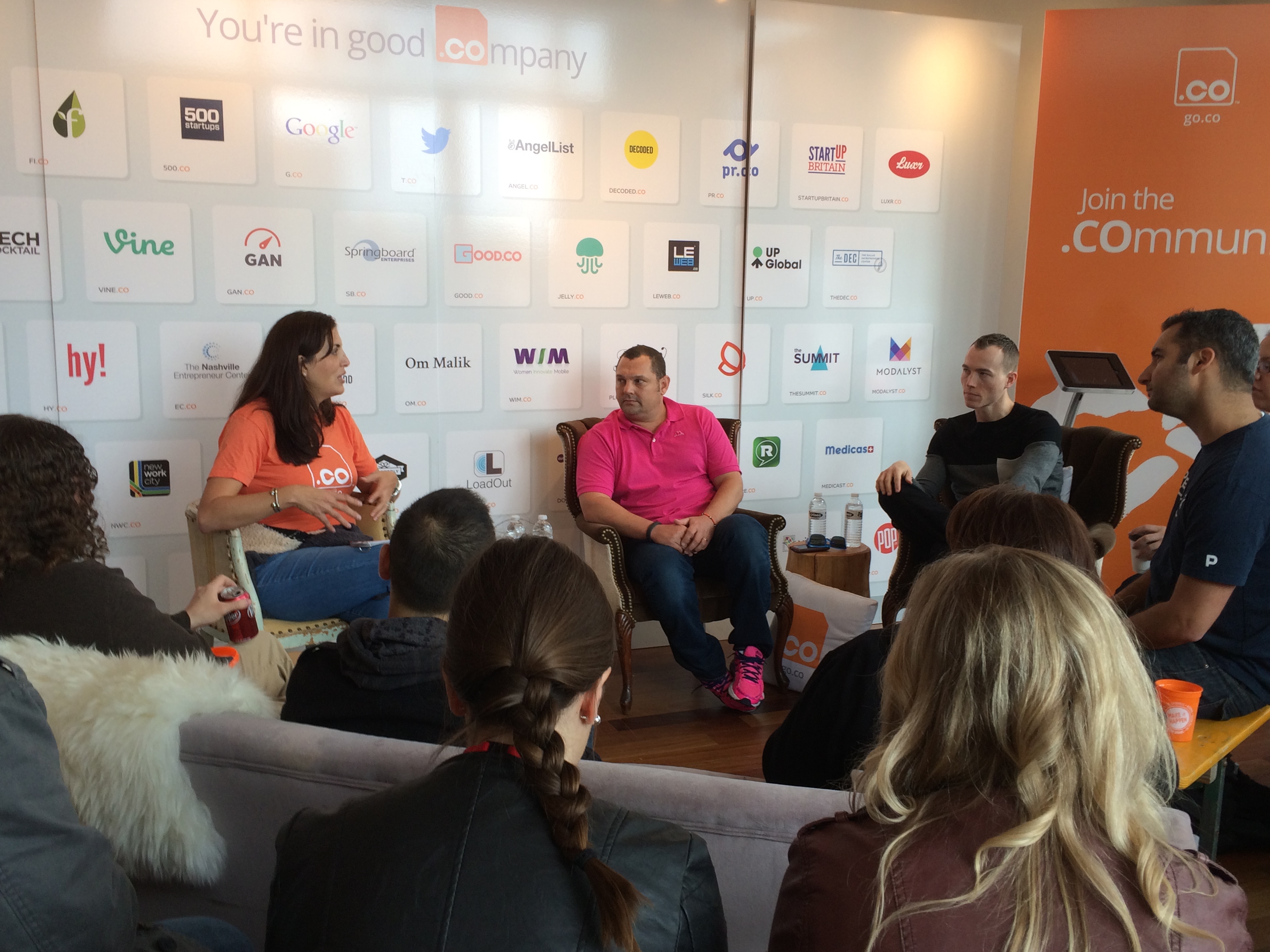 Our VP, Lori Anne Wardi chats with Matt Michelson, CEO of Backplane and DJ Skee about building communities of purpose.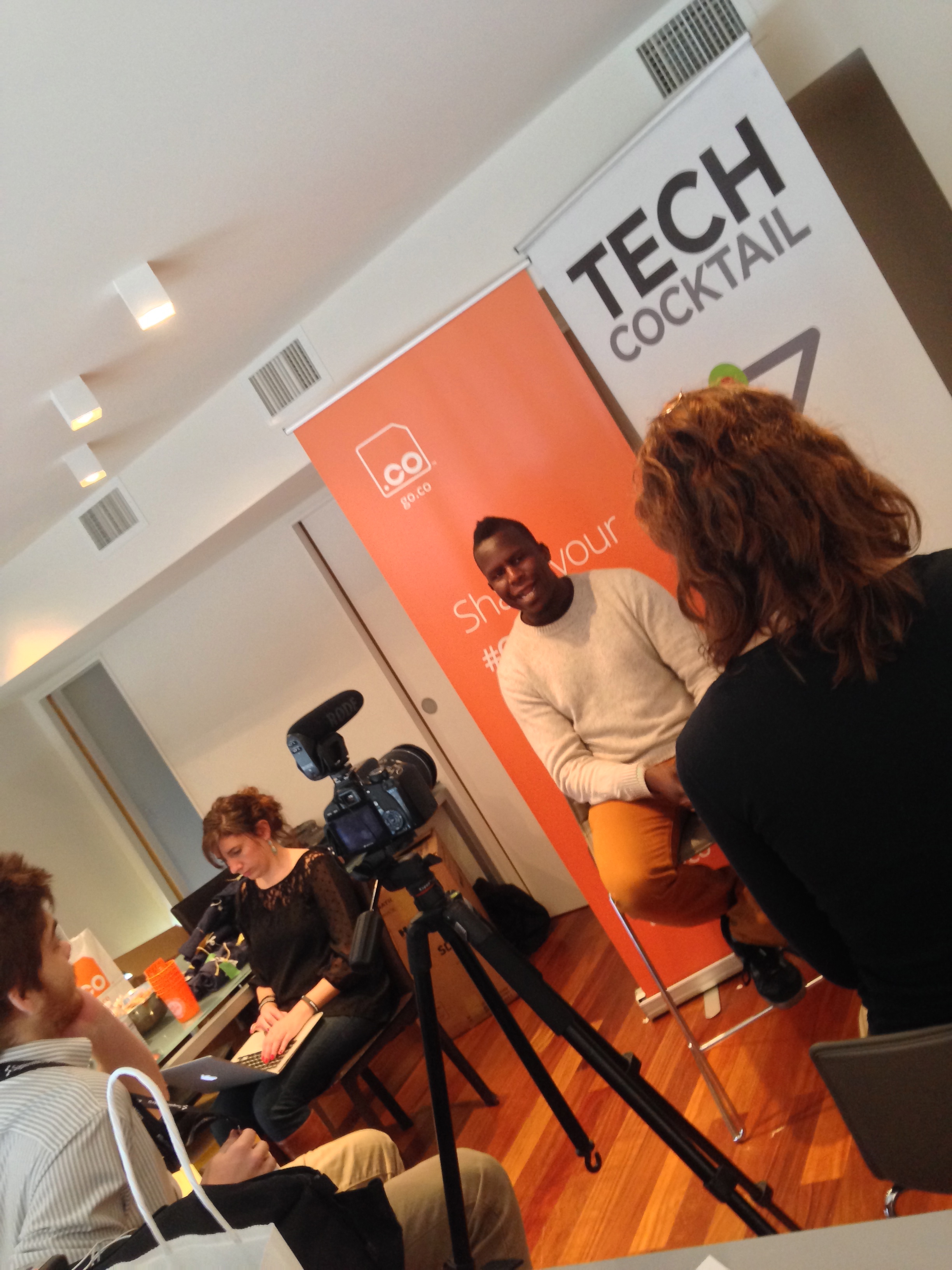 Tech Cocktail interviews selected .CO-ers about their businesses. Howcrio Burley (Figureofspeech.co) is interviewed by Tech Cocktail in the upstairs .CO VIP co-working space at our HQ.