As a former SXSW underdog ourselves, we can truly appreciate a good SXSW success story. And, over the past 6 years, we've proudly watched as thousands of .CO companies have spread their wings at SXSW in Austin.
Mere days remain before the .CO team arrives in Austin yet again, and we'd like to take a walk down memory lane to highlight just a few of the many SXSW .CO standouts of years past.
Squirl
Squirl.co is the first location-based book discovery app. It literally brings books to life by placing pins on places on a map that correspond to scenes in books, bridging the gap between books and the real world. It also allows independent authors to increase their reader base by appealing to users of the app who express interest in a particular location that is featured in their books.
Squirl launched at SXSW in 2015 and their grassroots marketing campaign was a smash success. Several team members dressed up in squirrel costumes and set out to the streets to hand out books that were set in Austin. The ingenuity and creativity of Squirl's premise was reflected in their SXSW marketing efforts, helping the startup to rise above the noise of SXSW and truly stand out.
Meerkat
The Meerkat mobile app that allows users to livestream video to viewers who can only watch it while it's live completely dominated SXSW in 2015. Everywhere you went in Austin, people were using Meerkat to document the world around them. SXSWers were livestreaming conference panels, recording concerts, capturing Austin nightlife—and everything else in between. Meerkat was everywhere and emerged as the clear breakout star of SXSW 2015, which paved the way to the app's rapid runaway success around the world.
 500.co
500 Startups has long been a fixture at SXSW, beginning with its involvement in The Lean Startup Track back in 2011—an official SXSW track about lean startup methods that was a huge success.
The groundbreaking global venture capital seed fund and startup accelerator has long been a valued friend and partner to .CO, and in 2014 we joined forces with 500 Startups' founding partner Dave McClure for the SXSW "Super Fantastic Halfbaked Extravaganza".
This hysterical improv game assigned two random words to volunteers, which they had to pitch as their new startup's name – on .CO domains, of course. Not only did our .CO VIP members get free tickets to the party but they also enjoyed an open bar. Needless to say, an endless supply of laughs, drinks and fun ensued.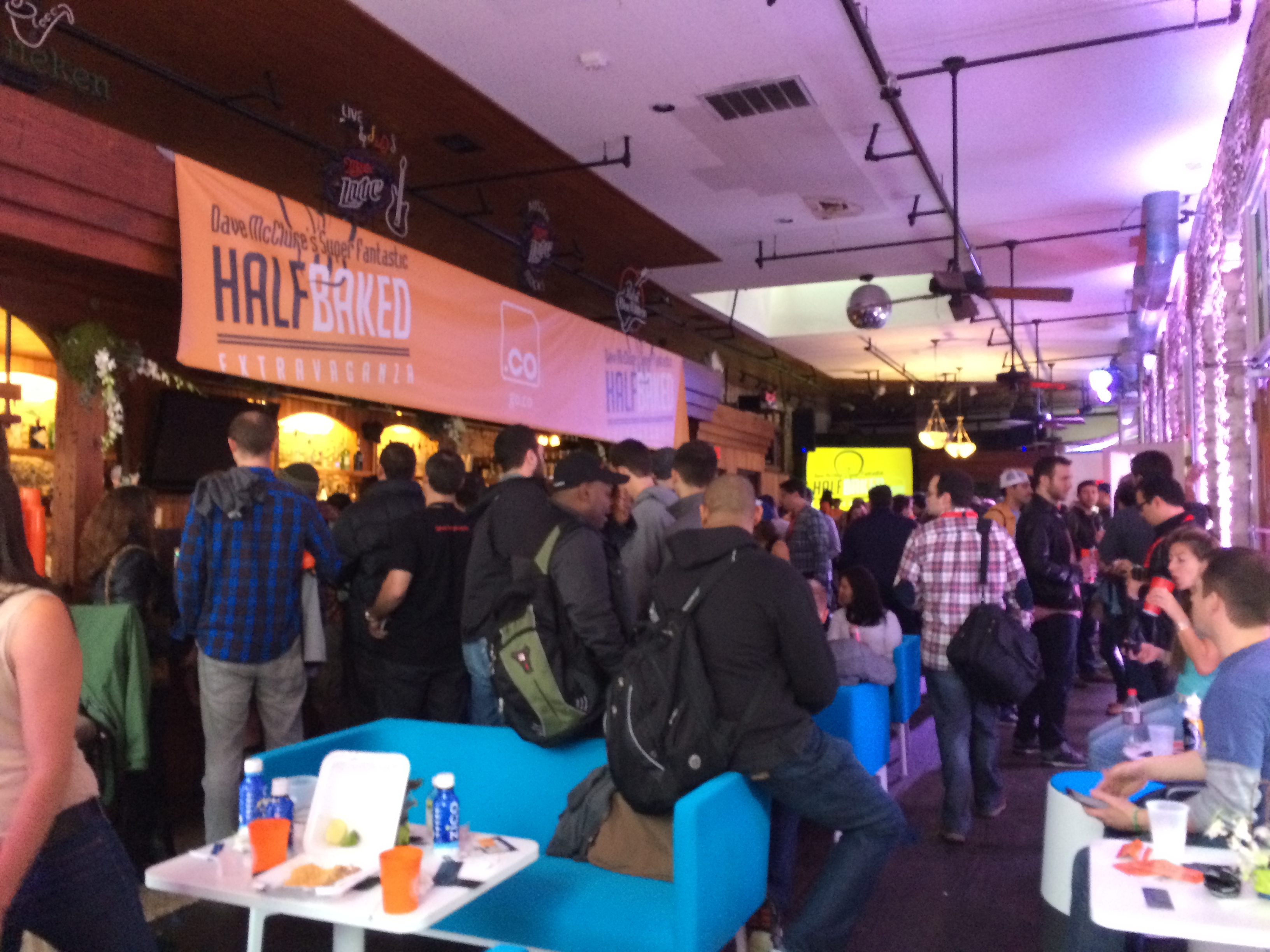 Springboard Enterprises
We'd be remiss not to include Springboard Enterprises in our list of SXSW superstars. Springboard is a non-profit organization that supports women entrepreneurs in life sciences and technology; since 2000, 599 women-led companies, which encompass 11 IPOs, $7.2 billion raised and thousands of jobs created.
One event that Springboard is famous for is its Dolphin Tank, which takes place in cities around the world— including Austin during SXSW. At a Springboard Enterprises Dolphin Tank event, no sharks are allowed. They believe entrepreneurs need support, constructive feedback and connections. This year, Springboard's SXSW Dolphin Tank event is fashion-focused, and we're excited to give one .CO the opportunity to pitch at this event. We can't wait to hear this year's pitches!
.CO Internet
Hey, we can't wrap up this Superstars of SXSW Past post without a little self-promotion! Back in 2011, the .CO team attended SXSW as total newbies. One short year later, .CO founder Juan Calle was speaking on stage with industry influencers, networking with our thriving .COmmunity and spreading the .CO gospel to all of Austin. As the domain of choice to the innovators and influencers of the internet, we respect the lightbulb moment, the moment of inception where big ideas are born—which SXSW is all about.
https://www.youtube.com/watch?v=ztCw_RLgGVA
Will you be in Austin this year? If so, make sure to come say hi—we'd love to hear your story! Read more about where we'll be here. Oh, and make sure to RSVP to our .COer Happy Hour!
See you in Austin!