Working from home can seem like a dream come true, but when the lines between work and life start to blur, what you need is a co-working space. This is exactly what Yatin Thakur had in mind when he started CoworkIn (coworkin.co), a creative an affordable space for people from all walks of life, to make great things happen.
The Journey of a serial entrepreneur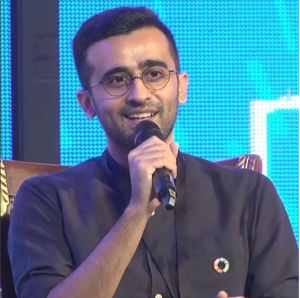 As a serial entrepreneur and an active start-up ecosystem contributor, Thakur has founded seven different start-up companies ranging from wireless technology, to media, to rural development. Currently, his focus in on developing the Indian start-up ecosystem by providing aspiring entrepreneurs a platform on which to pitch their ideas. His organization, "Startup India" provides support to entrepreneurs to help sustain and reach success in their start-up ventures.
Through his experience with "Startup India," Thakur quickly realized the need for dedicated space for entrepreneurs to meet and collaborate for incubation and innovation on their projects. Thus the inception of his newest venture into co-working hubs, 'CoworkIn Space Management.'
"With an average of 8-12 hours that every individual spends slogging, it is important to make sure that they are spending it right. This is an environment that gives people the best of both worlds. An office you can call your own with minimum overhead expenditure, and at the same time, it's not a place where you are sitting alone, or have to pay heavily for a simple office space and coffee." – Yatin Thakur
CoworkIn is here because Thakur recognized that people work better when they work together. The best ideas and the best work come when you are able to connect and collaborate to create something great.
"We believed it, and so we made it happen. The same can be true for your idea. "
Thakur is also the Vice Chairman of Global Entrepreneurship Network ASIA, as well as Active Managing Director of Global Entrepreneurship Network INDIA which aims to strengthen India's presence globally and achieve international standards in entrepreneurship.
Meeting the Start-up Madness Head-on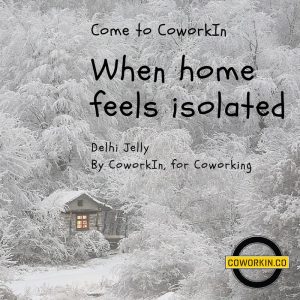 CoworkIn started early on establishing a lean methodology for operations, relying heavily on collaboration efforts across organizations to achieve scale.
Perhaps the biggest challenge they encountered was promoting the uncommon idea of a co-working space. Attracting customers with very little capital in a country of 1.3 billion people was no easy task. CoWorkin's strong brand identity and messaging was key to overcoming doubts.
"Strengthening our brand identity at an early stage of our startup journey is what we feel proud about. Building a simple product with a simple brand identity which is remembered by everyone is the key establishment in any business and that is the ideology CoworkIn thrived on, besides that the best of our long term relationships allowed us to secure future business in order to create a sustainable enterprise." – Yatin Thakur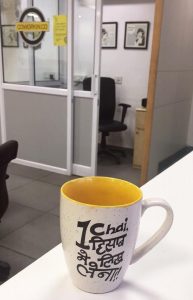 As someone who deals with a host of startups, Thakur is a fountain of wisdom for those who are embarking on their entrepreneurial path.
"My experience as a Founder and an Incubator has been that in order to develop a sustainable business model one must focus on building a simple product which acquires a customer base quickly and easily and the validation keeps adding to the business."
 .CO for CoworkIn
In this digital world where your online identity is one of the key elements for attracting traffic and scaling up business it's very important to keep your identity short and simple and .CO allowed us to do that at the right time very easily.
Learn more at coworkin.co